TELECRANE a leading radio control in Indonesia. It experienced of industrial radio remote controller for over 20 years. TELECRANE Providing a high quality, reliable and safe industrial Radio Remote Controller is always our goal and the commitment to all of our customers.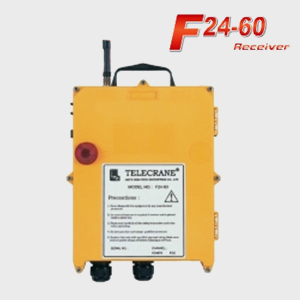 Double 5 Steps Joystick with 6 single step buttons & 4 selectors
Size : 220x110x90mm
Weight : Approx. 860g (without batteries)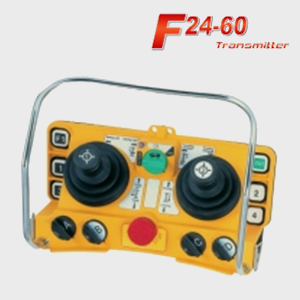 Size : 290 x 320 x 70 mm
Weight : Approx. 860g (without batteries)
Reciever Power Supply
24/48/110/220/380 VAC
---
General Specification
Operating Temp.
: -35oC ~ +80oC
ID Code
: 4.3 billion (32 bit)
Maximum Range
: 100 M
Hamming code distance
: ≥ 4
TX Power Supply
: 4 AA size Alkaline batteries
TX Dimension & Weight
: 220 x 110 x 90 mm Apprx. 860g (w/o batteries)
RX Power Supply
: AC 24/48/110/220/380V
RX Dimension & Weight
: 290 x 230 x 70mm Apprx. 2200g (w/o cable)
Protection Class
: IP 65 Industrial standard
---
Features
Telecrane radio kontrol dengan serat nilon tahan lama untuk extra shock resistance

Telecrane radio kontrol dapat diprogram hingga 16 relay output per perintah.

Telecrane radio kontrol angkauan operasi hingga 100 meter memudahkan pekerjaan Anda.

Telecrane Radio Control sangat ekonomis, efisien, dan sangat mudah dioperasikan.

Telecrane Radio Kontrol menggunakan lampu indikator Baterai LED dengan 3 tahap.

Telecrane radio control dengan Lebih 4,3 miliar kode ID unik yang tersedia.

Telecrane dgn fitur acceleration delay time control, pergerakan halus untuk beberapa kecepatan.

Telecrane radio control dengan Hamming code & enhanced safety watch-dog circuit.
---
INDOTARA HOIST CRANE CLIENT IN INDONESIA