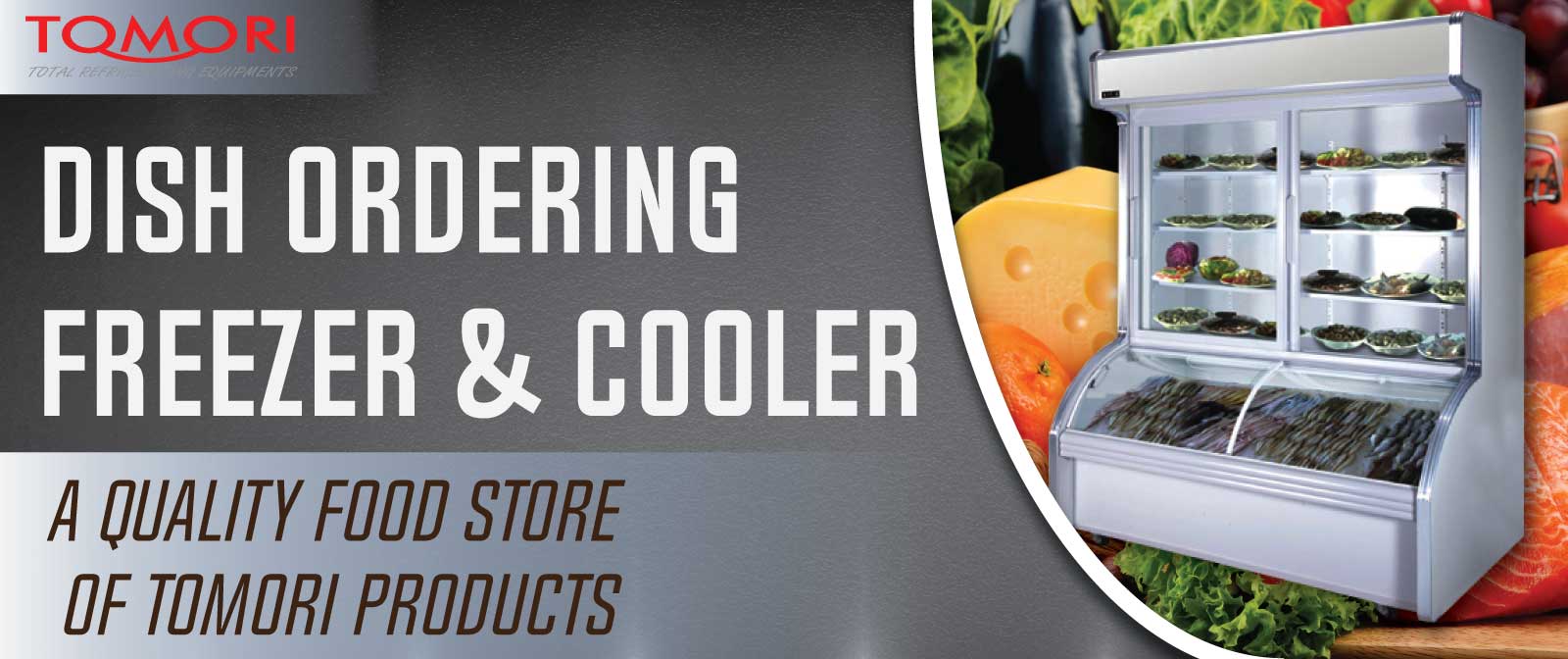 JUAL DISH ORDERING FREEZER & COOLER, FREEZER PRICE | Dish Ordering Freezer & Cooler adalah perangkat pendingin yang saat ini digunakan oleh banyak pengusaha, dengan mesin pendingin yang akan mendinginkan makanan dan barang-barang memasak seperti daging, ikan, udang, sosis, makanan beku, bakso, makanan laut, nugget, keju, es krim, dll. Iland Pendingin Tomori adalah freezer higienis karena proses produksi yang canggih dan menggunakan bahan berkualitas tinggi. Dengan pengalaman yang sangat matang di bidang pendinginan, Tomori menjamin setiap produk Garansi 1 Tahun Compressor & PCB Control 3 Tahun dan memastikan kinerja produk selalu dalam tingkat yang dapat diandalkan.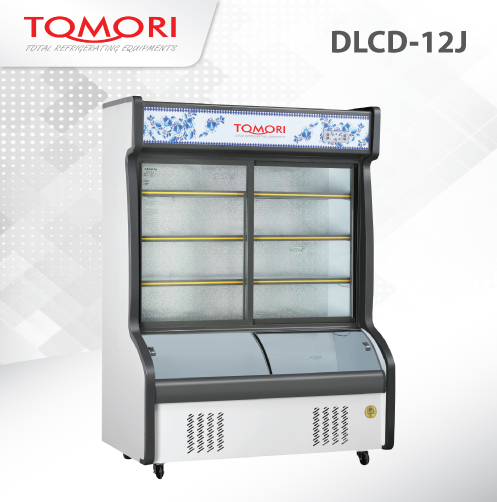 Best Price : Rp. 15.662.000,-
TECHNICAL SPECIFICATIONS

Model
:

DLCD-12J

Voltage
:
220V/50Hz
Dimension (LxWxH)
:
1200 x 800 x 1950 mm

Packing Size (LxWxH)
:
1300 x 900 x 2000 mm

Compressor Power
:
250 W

Net Weight
:
102 Kg

Chiller room capacity
:
260 L

Freezer space capacity
:
300 L

Temperature chiller
:
2 to 10 ºC
Temperature Freezer
:
-18 to -25 ºC
Refrigerant
:
R134a
Compressor Quantity
:
1
Shelf Quantity
:

6
Door Quantity
:
4
*Price Include Tax

SPESIAL FITUR TOMORI GN STAINLESS STEEL KITCHEN REFRIGERATING :
GARANSI 1 TAHUN, AUTOMATIC TEMPERATUR CONTROL THERMOSTAT, MUDAH DIBERSIHKAN, BODY ANTI KARAT, STAINLESS STEEL FOOD GRADE DENGAN KUALITAS TERBAIK UNTUK BISNIS.

TOMORI CLIENT IN INDONESIA




































National & Multinational Company using TOMORI Refrigerating :
Carrefour Indonesia
Supermarket Giant
Unilever Indonesia
Hypermart Supermarket
Rumah Sakit Siloam
RSUD Cengkareng
RSUD Tangerang
RS Grha Kedoya
RS Pondok Indah
RSUD Palembang
RS PIK
RS Medistra
Rumah Sakit Pluit
Departemen Pertanian
Departemen Perikanan & Kelautan
Masjid Istiqlal Jakarta
PT. Pfizer Indonesia
PT. Kimia Farma
PT. Sanbe Farma
PT. Anugerah Pharmindo Lestari
PT. Phytesindo Biotek
PT. Indo Pharma
PT. Merck Indonesia
PT. Novartis Indonesia
Indomaret Minimarket
Alfamart Minimarket
Ranch Market
Supermarket Lion Superindo
Restaurant McDonald
Toko Buah Rejeki
Restaurant Parai Tenggiri
Hotel Ritz Carlton
Hotel Aston
Hotel Novotel
Hotel Furama
Hotel Amaris
Hotel Ciputra
Hotel Ibis
Hotel Grand Kemang
Hotel Royal Ambarukmo
Hotel Santika
Hotel Holiday Inn
Dunkin Donuts
Bread Life
Star Bucks
JCO Donuts
Holland Bakery
Bread Talk
PT. Coca Cola Amatil Indonesia
PT. Sinar Sosro
PT. Aqua Golden Mississipi (Aqua)
PT. Aneka Tuna
Restaurant Solaria
Restaurant May Star
Restaurant Penang
Restaurant Sushi Tei
Restaurant Central
Restaurant Red Bean
Restaurant Ta Wan
Es Teller 77
Restaurant Angke
RM Padang Sederhana
Pizza Hut
Domino Pizza
KFC Indonesia
Hoka Hoka Bento
Rice Bowl
De Cost
RM Sederhana Bintaro
Pelelangan Ikan Muara Baru
Pelelangan Ikan Manado
Pelelangan Ikan Makassar