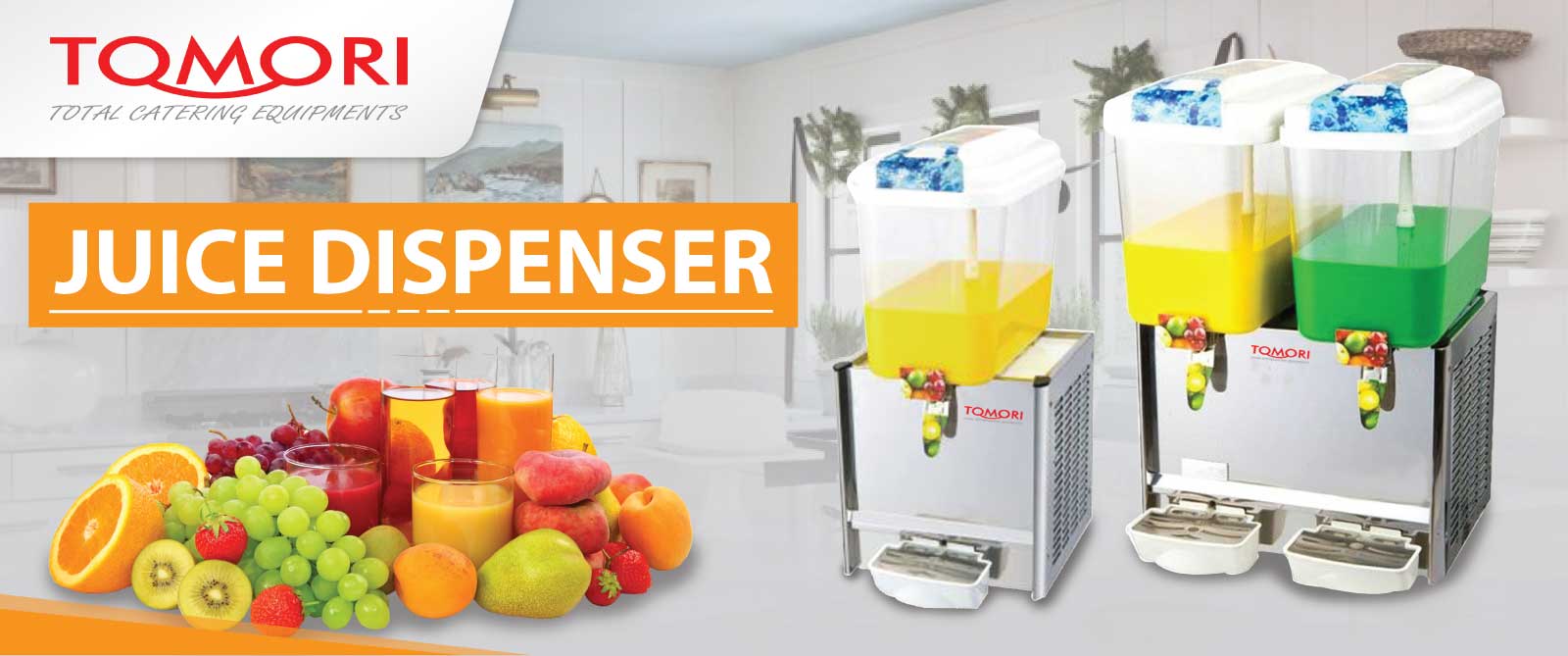 Jual Juice Dispenser | Juice Dispenser Tomori adalah Juice Dispenser murah dengan kualitas terbaik, percayakan bisnis anda dengan Juice Dispenser Tomori dari Indotara, kami menjual Juice Dispenser Murah dengan berbagai Tipe dan kapasitas.
TJD-123, 3 DISPENSER 12 L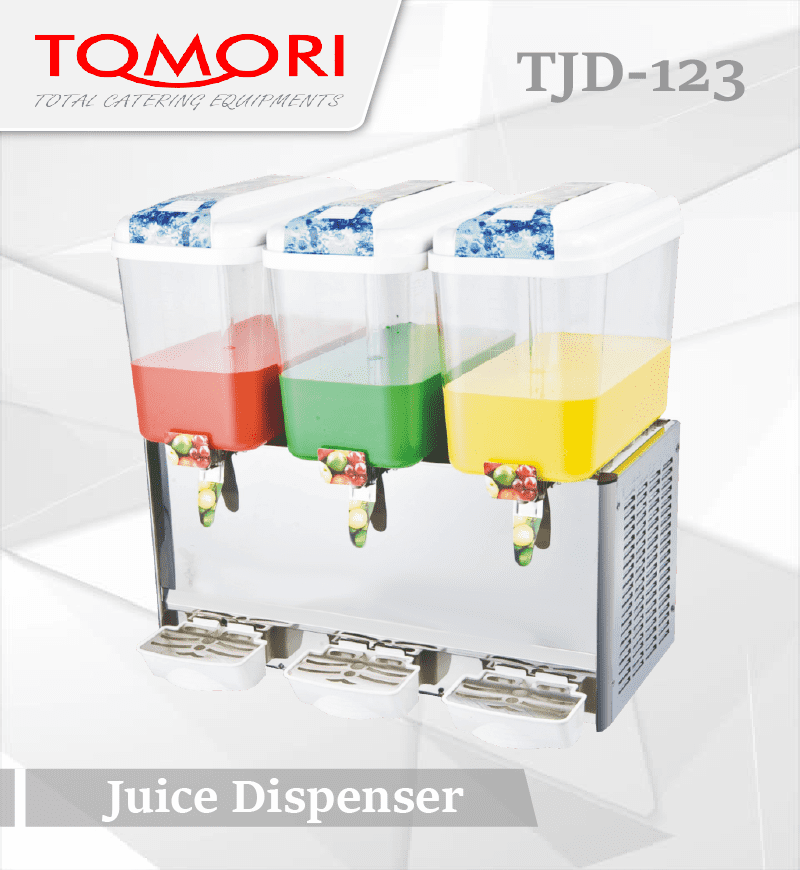 TOMORI DRINK COOLER SPECIAL FEATURES :
1 YEARS WARRANTY COMPRESSOR & PCB CONTROL WITH 3 YEARS WARRANTY, LEAK-PROOF, ANTI-MICE, BODY RUST, CASTOR WHEELS, TROPICALIZED (ALREADY ADJUSTED WITH INDONESIA CLIMATE).
PRODUCT FEATURES & BENEFITS DRINK COOLER TOMORI
Tomori drink cooler is a "high output" grade machine with the ability to cool the drink in a short time with a very economical power consumption. Tomori drink cooler machine grade are different from other drink cooler machines in general on the market, because the Tomori drink cooler with technical specifications that much better, the use of quality materials, as well as a good level of hygiene as well. Manufactured with stringent standards, so that the most widely used by famous companies like Mc Donald, KFC, Sizzler, A & W, Wendy's, etc.

Low operating cost and low maintenance costs have to be considered to operate the drink cooler machine/ juice dispenser. Drink cooler machine must have high profitability, not just buy only cheap price into consideration. Tomori experienced for 30 years in the beverage refrigeration products, resulting in products drink cooler machine in the world. the drink rapidly cooling and refrigeration ensure the stability of the quality of drink stays fresh until sold to your customers, drink cooler which is a guarantee of quality in your business.

** Drink cooler/ juice dispenser in addition be used for fruit juice, usually used to cool drinks soft drinks, lemonade, ovaltine, ice tea, etc.
TOMORI DRINK COOLER SPECIAL FEATURES :
Tomori Showcase with vertical lights inside showcase that product you are easily visible.

Tomori Showcase with safety lock for protect freezer with very safe.

Tomori Showcase with castor wheels can easily moved to wherever you want.

Tomori heavy duty compressor warranty 1 year. minimal vibration and less noise.

Tomori Showcase with Carel temperature regulator made in Italy is controller that extra reliable.

Tomori Showcase with fan cooling system cooling without frost. Cooling evenly.

Tomori Showcase with thick insulating layer cyclopentane for optimal temperature.

Tomori Showcase with quality copper pipe to guarantee work flow of refrigerant.

TOMORI CLIENT IN INDONESIA