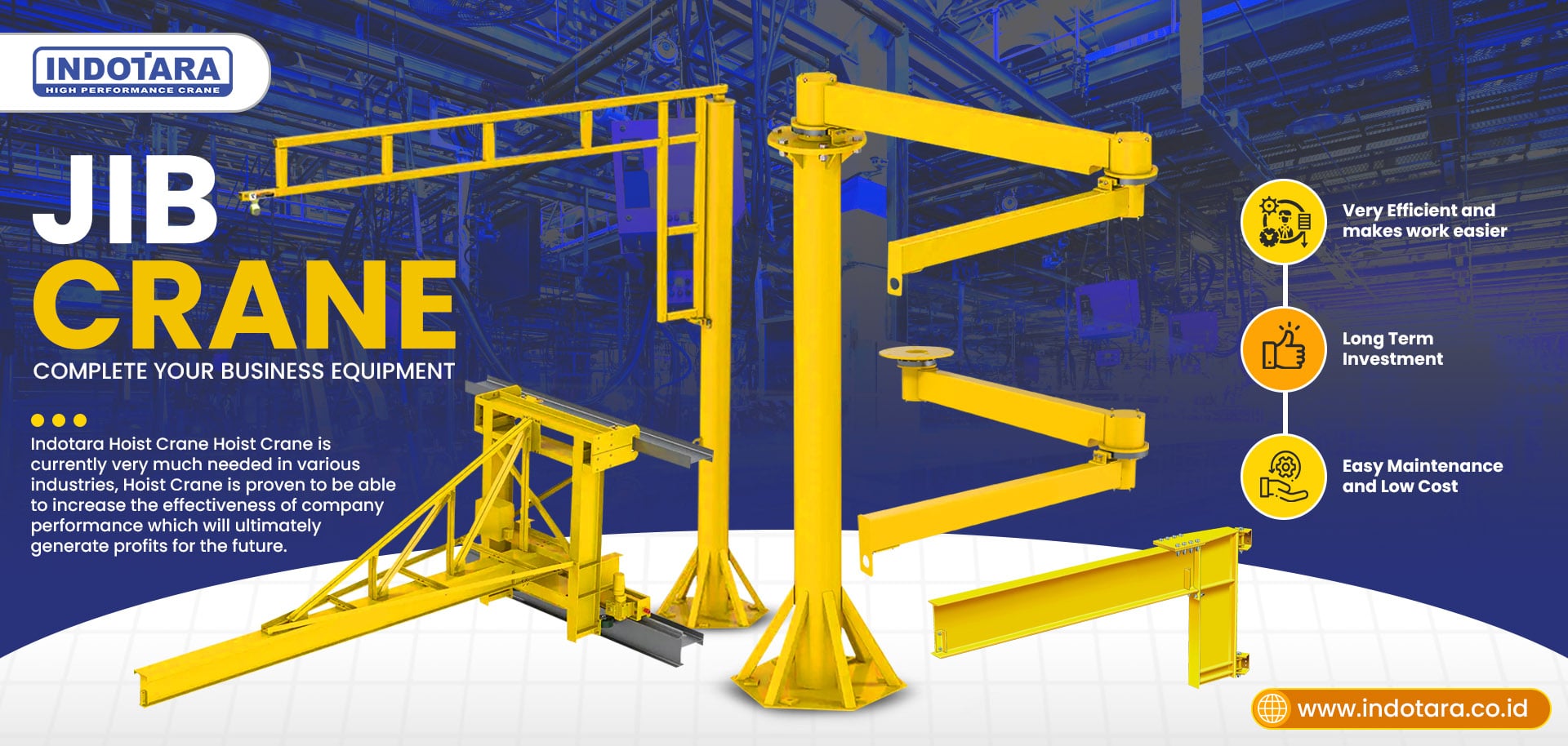 Indotara Wall-Mounted Jib Cranes require no floor space and no special foundations. They quickly fold out of the way of large overhead cranes.
•

Wall Cantilever 300 Kits



Customers can fabricate their own Wall-Cantilever Jib Crane using the hinge components supplied by us. We provide all the hardware for bolting the hinges to the jib.
INDOTARA WALL-MOUNTED JIB CRANE:
HIGH QUALITY, HEAVY DUTY,UNSURPASSED PRECICION CRANE QUALITY, FULL-CANTILEVE DESIGN
PROVIDE THE BEST WARANTY IN THE INDUSTRY.
---

INDOTARA HOIST CRANE CLIENT IN INDONESIA