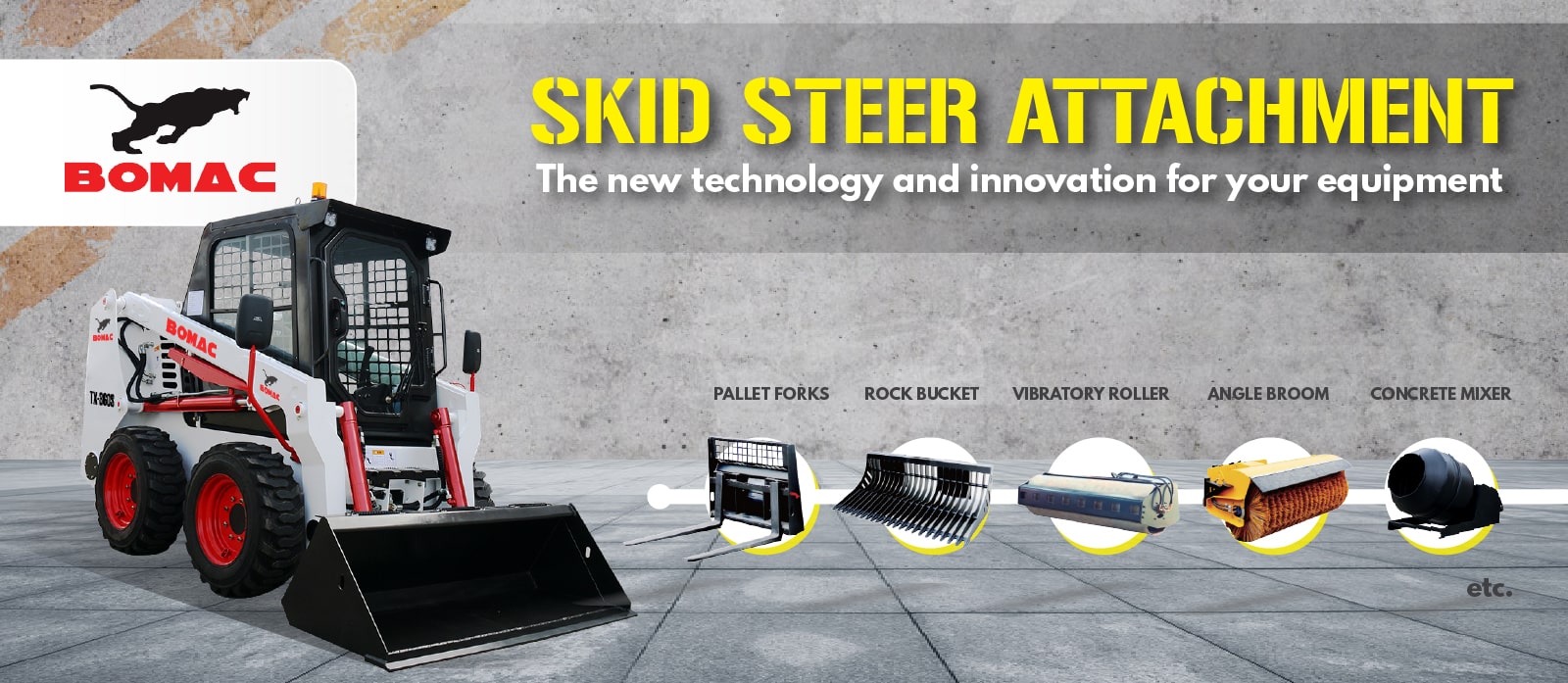 The function of snow blade is more excess than standard snow blade and snow bucket, It can realized cleaning , pile up and snow removal ,It can suitable for all kinds off road snow cleaning according to the changing shape.
Jual Bomac SSL Attachment - Snow Blower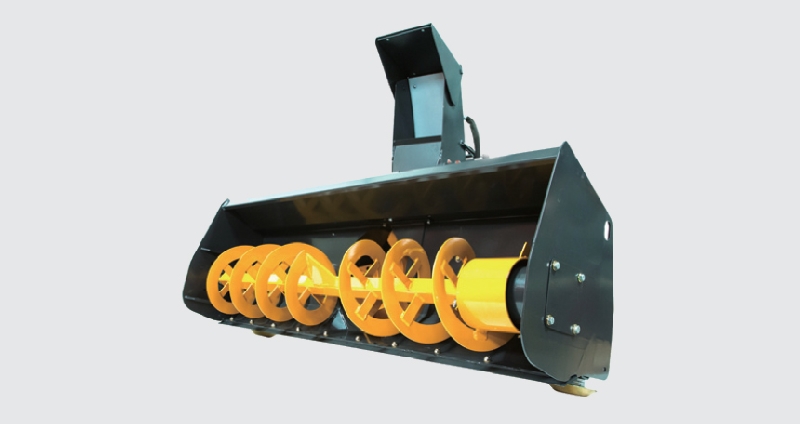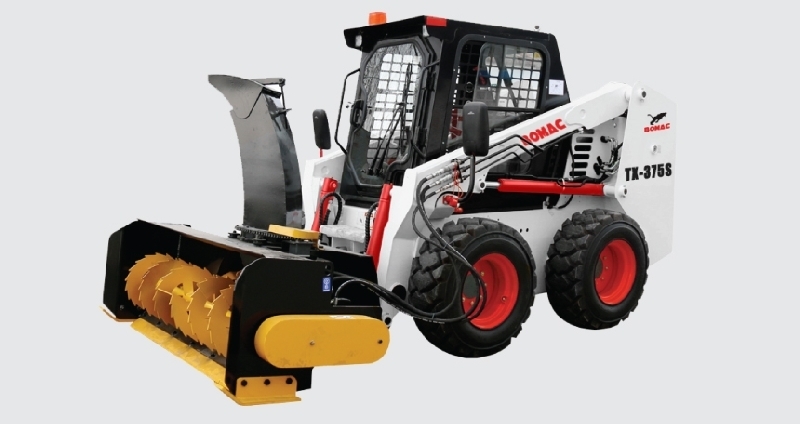 SPECIFICATION
MODEL
TX-020745M

TX-020772

TX-020784
Suitable for

TX323S-TX325T
TX350S-TX395V
Working width (mm)
1000
1828

2130
Blowing distance (m)
8~12
8~12
8~12
Weight (Kg )
366

538
680
Length (mm)
777

998

998

Width (mm)
1034

1860

2150
Height (mm)
864

1204

1204
Price

Call Sales

Call Sales

Call Sales

| NO | DESCRIPTION |
| --- | --- |
| 1 | Easily and conveniently to installation and dis-assembly. |
| 2 | Blowing snow can realize the 360 degree rotating positioning, very convenient for a variety of operating environments. |
| 3 | Blowing direction of blowing snow mouth can be adjustable, ensure the attachment blowing much snow smoothly, to achieve the ideal working effects. |
| 4 | Height of Support bracket can been adjustment, prevent the blade touching the gravel and paving the ground surface to damage. |
| 5 | he snow blower is an perfectequipment to clean the thick snow for driveway, sidewalk, parking lotsand other areas. |
| 6 | It is an ideal blowing snow machine with the quick blowing snow speed, can meet the requirements of rapid urban snow removal. |
---
BOMAC SKID STEER ATTACHMENT SPECIAL FEATURES :
Snow Blower Skid Shoes dapat disesuaikan, untuk mengikis, menghilangkan salju dan kerikil di jalan raya tempat parkir dan lokasi kerja lainnya.

Memberikan daya pengoperasian yang diperlukan, mengurangi biaya perawatan attachment dan memperpanjang umur attachment.

Skid Steer Snow Blower sangat ideal untuk pekerjaan konstruksi, industri dan kota. Untuk pembersihan jalan yang optimal mudah digunakan dan juga sangat efisien..

Rotating Chute and Deflector: Chute berputar hingga 276 derajat dan deflektor menyesuaikan ke atas atau ke bawah sesuai kebutuhan,

Mudah dioperasikan dengan kendali kontrol yang terintegrasi yang dapat dioperasikan tanpa meninggalkan kursi operator.

Memberikan fleksibilitas saat bekerja di sebelah bangunan atau objek, mampu bekerja mencapai produktivitas optimal di semua kondisi dan tempat kerja.


Direct Drive Hydraulic Motor Menghadirkan daya pengoperasian yang diperlukan yang tentunya mengurangi biaya perawatan attachment,

Mengubah semua loader menjadi mesin multiguna dengan pemasangan attachment terbaik dan menghasilkan hasil yang optimal.


Skid Steer Attachment mudah beradaptasi dengan skid steer loader, Desain yang compact wheel loader, backhoe loader, telehandler, sehingga mampu menjadi alat yang multiguna.

Bomac Skid Steer Attachment alat multiguna yang ekstra kuat dan cocok untuk penanganan material dalam konstruksi, pekerjaan umum, lansekap, dll.

Bomac Skid Steer Attachment terbuat dari material baja yang sangat kuat, sehingga memungkinkan untuk digunakan dalam pengerjaan konstruksi berat.

Bomac Skid Steer Loader memberikan jaminan garansi Engine & Hydraulic selama 3 tahun atau 2000 jam masa penggunaan.

HATI-HATI BELI SKID STEER LOADER JANGAN YANG ASAL MURAH
Carilah yang : Handal, Kuat, Hydraulic berkualitas tinggi, bergaransi lama, suku cadang terjamin, ada teknisinya.
Sebuah Skid Steer Loader harus bisa dipakai terus menerus karena didukung oleh dealer yang bertanggung jawab.
BOMAC CLIENT IN INDONESIA