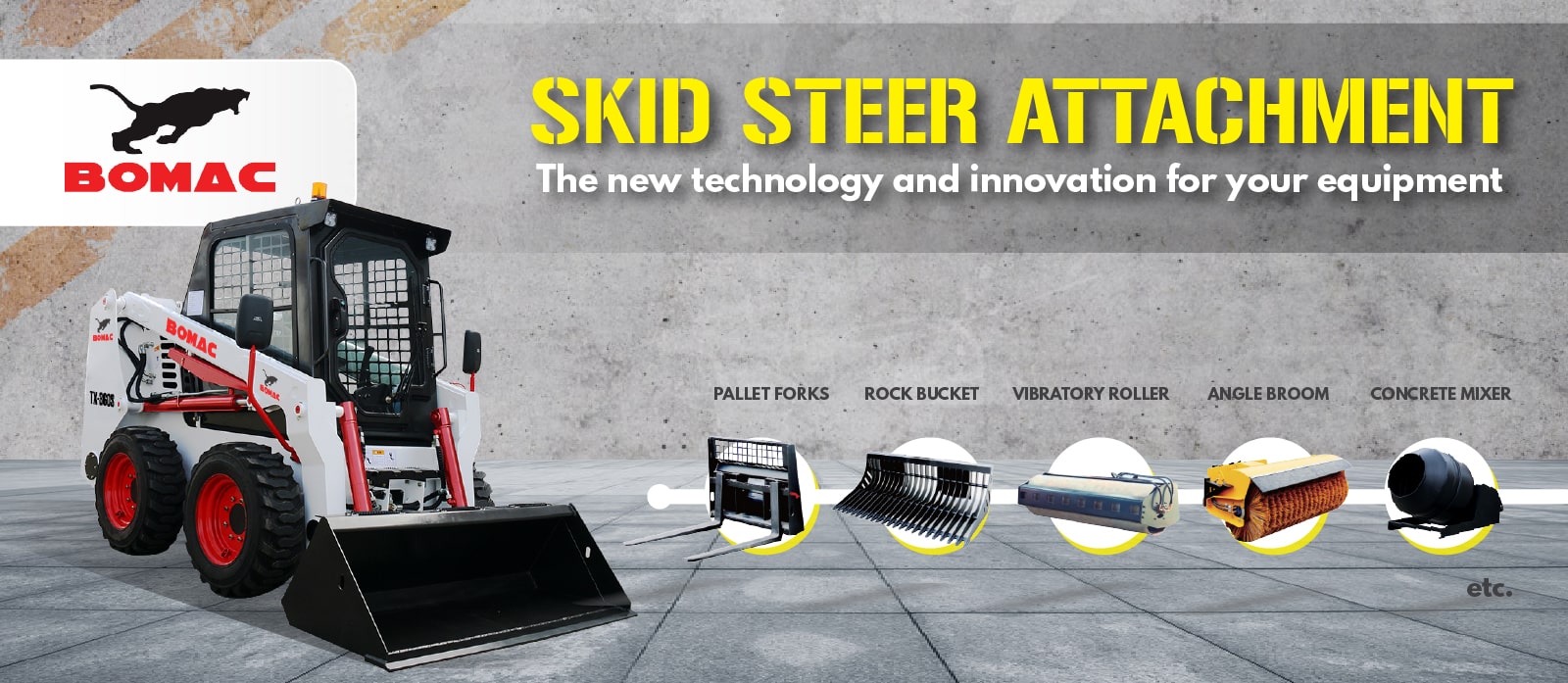 The wheel trencher can be used to repair the roads, trenching the ditches for installing water, gas, electricity, and fber optic cables, the pipeline interleaving layout, cutting asphalt, concrete and reinforced and icing on the ground, it is an ideal machine for highway maintenance and municipal construction. Use high power and large torque output transmission system, make the product with better economic performance. Set up the protective device,The cutting depth can be adjusted.
Jual Bomac SSL Attachment - Wheel Trencher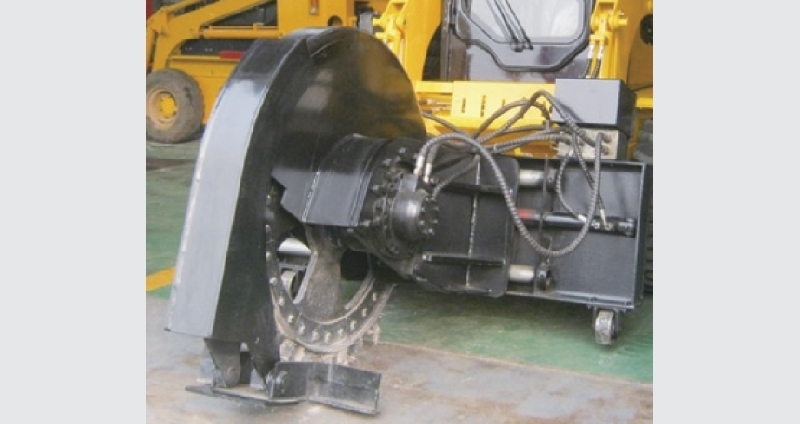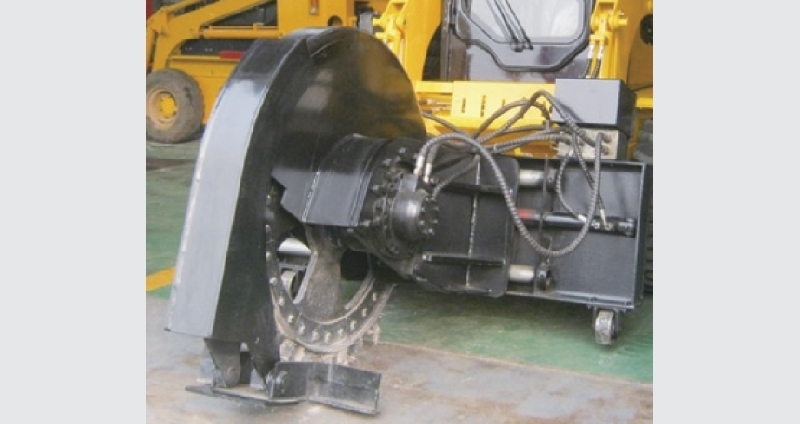 SPECIFICATION
| MODEL | TX-021418 | TX-021424 |
| --- | --- | --- |
| Suitable for | TX350S-TX385V | TX390V-TX395V |
| Cutter width (mm) | 60~100 | 60~100 |
| Cutting depth (mm) | 450 | 600 |
| Cutter diameter (mm) | 1220 | 1525 |
| Working pressure (Mpa) | 16 | 16 |
| Working flow (L/min) | 100~125 | 100~125 |
| Weight (kg) 900 1050 | 900 | 1050 |
| Length (mm) 1930 2185 | 1930 | 2185 |
| Width (mm) | 1700 | 1700 |
| Height (mm) | 2010 | 2060 |
| Price | Call Sales | Call Sales |
---
BOMAC SKID STEER ATTACHMENT SPECIAL FEATURES :
Auger dirancang dengan diameter lebih besar, agar mampu memindahkan material dari sisi parit dan membatasi material jatuh kembali ke parit.

Grease Cylinder Tensioning mampu menyesuaikan penggalian parit dengan cepat dan mudah dengan pengukuran penggalian yang tepat.

Crumber Standar pada setiap model parit untuk membantu menghilangkan tanah dari bawah parit hingga menghasilkan dasar parit yang bersih dan halus.

Wheel trencher terbuat dari material baja yang mampu menggali tanah yang keras bermaterial kerikil hingga tanah berbatu dengan hasil optimal.

Reverse Rotation Semua model trencher mampu membalikkan arah rantai untuk meminimalkan kemacetan. dan kerusakan pada trencher.

Memberikan fleksibilitas pemasangan saat bekerja di sebelah bangunan atau objek, mampu menggali mencapai produktivitas optimal di semua kondisi dan lokasi tanah.

Equip trencher attachment trencher dilengkapi dengan beberapa konfigurasi gigi dan rantai yang berbeda agar sesuai dengan kondisi tanah untuk daya penggalian maksimum.

Mengubah semua loader menjadi mesin multiguna dengan pemasangan attachment terbaik dan menghasilkan hasil yang optimal.


Skid Steer Attachment mudah beradaptasi dengan skid steer loader, Desain yang compact wheel loader, backhoe loader, telehandler, sehingga mampu menjadi alat yang multiguna.

Bomac Skid Steer Attachment alat multiguna yang ekstra kuat dan cocok untuk penanganan material dalam konstruksi, pekerjaan umum, lansekap, dll.

Bomac Skid Steer Attachment terbuat dari material baja yang sangat kuat, sehingga memungkinkan untuk digunakan dalam pengerjaan konstruksi berat.

Bomac Skid Steer Loader memberikan jaminan garansi Engine & Hydraulic selama 3 tahun atau 2000 jam masa penggunaan.

HATI-HATI BELI SKID STEER LOADER JANGAN YANG ASAL MURAH
Carilah yang : Handal, Kuat, Hydraulic berkualitas tinggi, bergaransi lama, suku cadang terjamin, ada teknisinya.
Sebuah Skid Steer Loader harus bisa dipakai terus menerus karena didukung oleh dealer yang bertanggung jawab.
BOMAC CLIENT IN INDONESIA