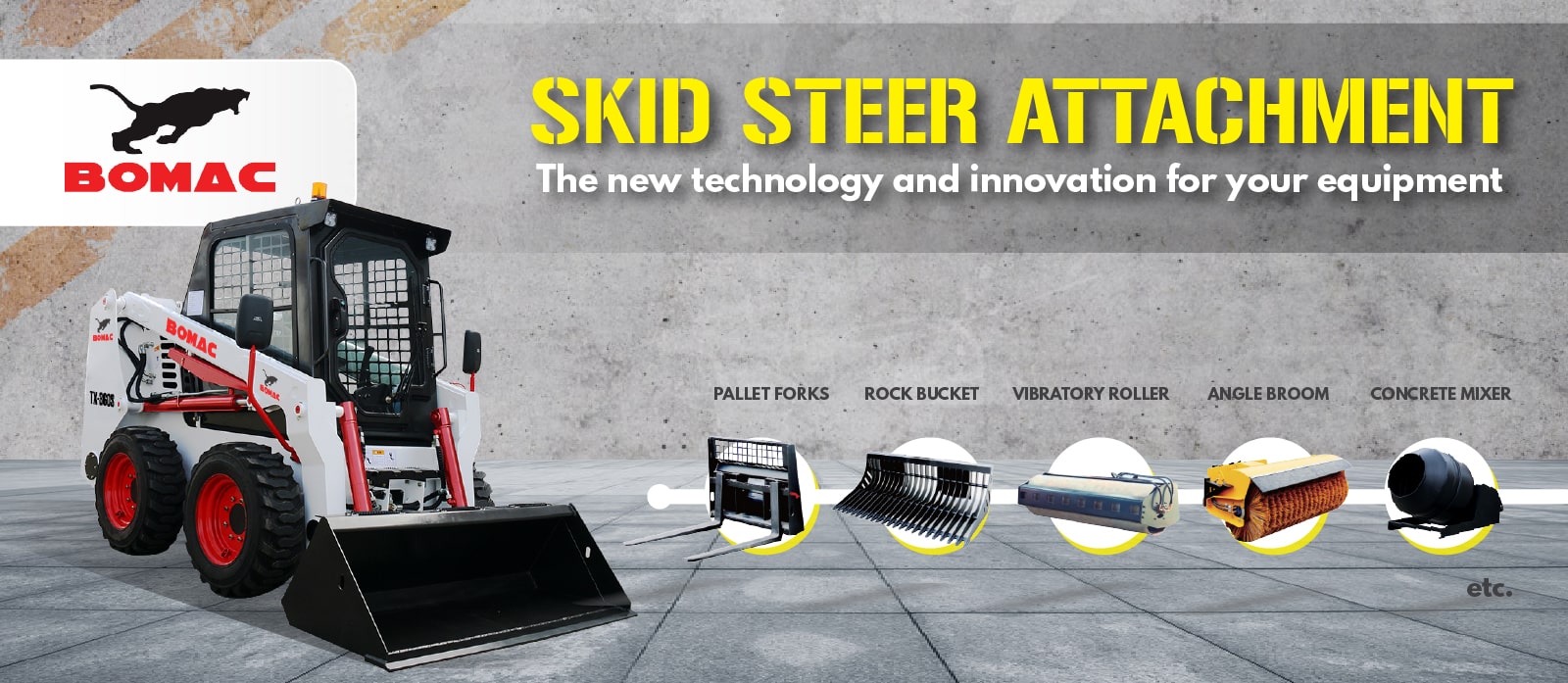 The machine can be attached on the skid steer loaders for mining tunnels, and widely used for pipelines of the gas, water, electricity, telecommunications, and landscaping etc.
Jual Bomac SSL Attachment - Backhoe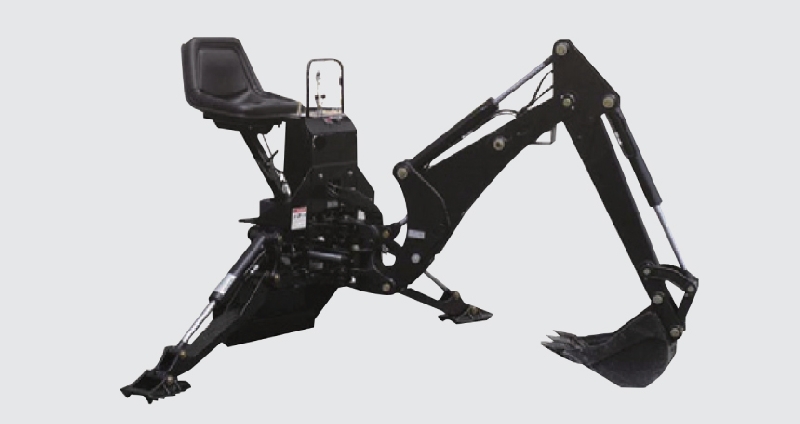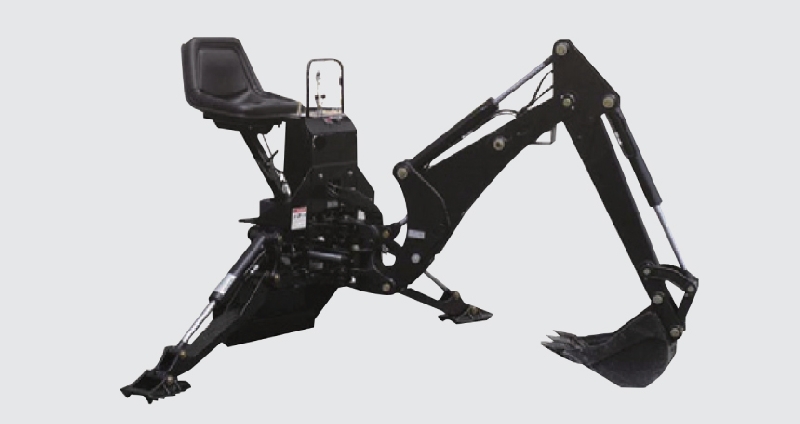 SPECIFICATION
MODEL
TX-030370

TX-030380
Suitable for

TX350S-TX395V
Shipping width (mm)
1899

2090
Min.width of outrigger (mm)

1480
1480
Working width of outrigger (mm)
2250

2250

Max. Digging depth (mm)
2200
2500
Max. Working radius (mm)
2890

3200
Max. Working height(mm)
2755

2980
Max. Loading height(mm)
1676

1910
Swing angle(°)
120

120
Bucket capacity (m³)
0.04
0.045
Weight (kg)
540
590
Price

Call Sales

Call Sales

---
BOMAC SKID STEER ATTACHMENT SPECIAL FEATURES :
Backhoe digunakan untuk keserbagunaan attachment penggali yang memiliki kedalaman penggalian hingga 2200 - 2250 mm.

Backhoe Direction Dirancang untuk berbagai aplikasi dan produktivitas , fungsi attachment penggali berfungsi maju dan mundur.

Berguna untuk berbagai aplikasi, Skid steer backhoe adalah alat serbaguna yang sangat baik untuk pekerjaan penggalian tanah yang padat.

Mengubah semua loader menjadi mesin multiguna dengan pemasangan attachment terbaik dan menghasilkan hasil yang optimal.


Skid Steer Attachment mudah beradaptasi dengan skid steer loader, Desain yang compact wheel loader, backhoe loader, telehandler, sehingga mampu menjadi alat yang multiguna.

Bomac Skid Steer Attachment alat multiguna yang ekstra kuat dan cocok untuk penanganan material dalam konstruksi, pekerjaan umum, lansekap, dll.

Bomac Skid Steer Attachment terbuat dari material baja yang sangat kuat, sehingga memungkinkan untuk digunakan dalam pengerjaan konstruksi berat.

Bomac Skid Steer Loader memberikan jaminan garansi Engine & Hydraulic selama 3 tahun atau 2000 jam masa penggunaan.

HATI-HATI BELI SKID STEER LOADER JANGAN YANG ASAL MURAH
Carilah yang : Handal, Kuat, Hydraulic berkualitas tinggi, bergaransi lama, suku cadang terjamin, ada teknisinya.
Sebuah Skid Steer Loader harus bisa dipakai terus menerus karena didukung oleh dealer yang bertanggung jawab.
BOMAC CLIENT IN INDONESIA