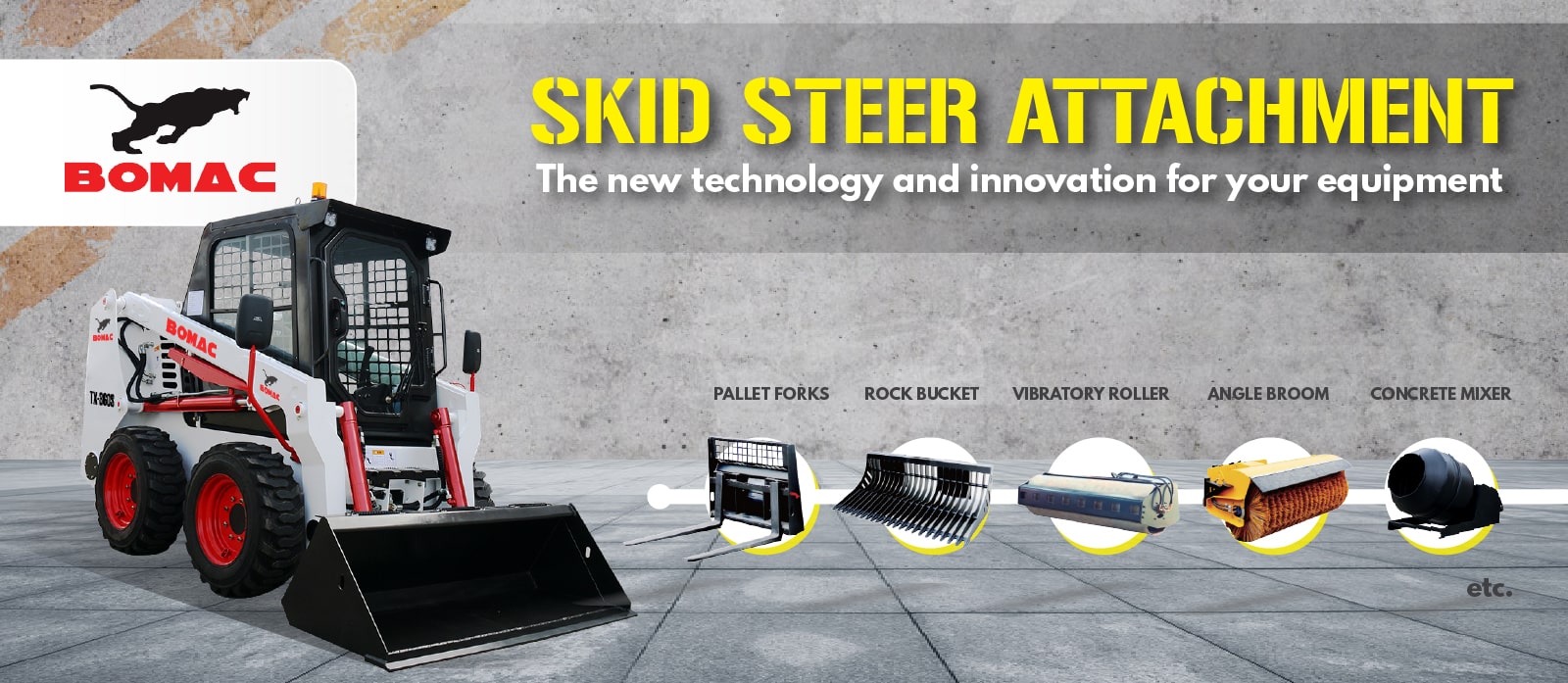 Mainly applied for grassland, shrub land, the lawn mower used to mowing, cleaning, renew and reform the surface roughness pasture.
Jual Bomac SSL Attachment - Lawn Mower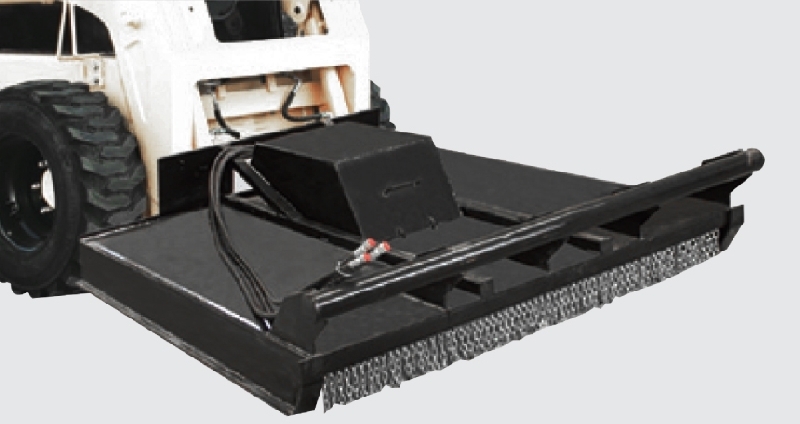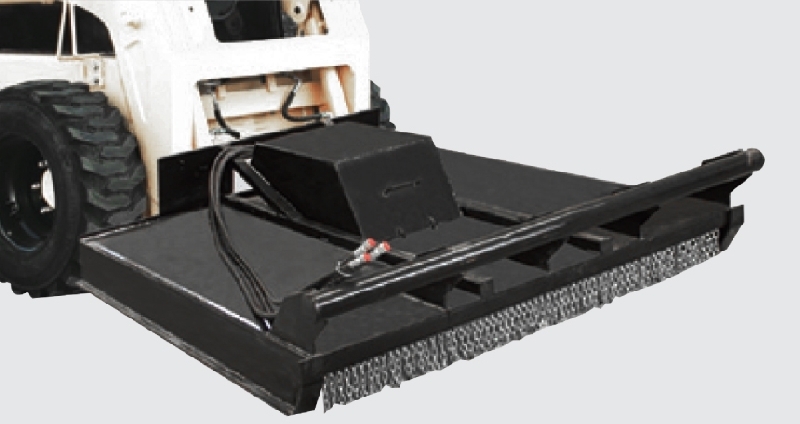 SPECIFICATION
MODEL
TX-050666

TX-050672
Suitable for

TX350S-TX395V
Length (mm)
2104

2360
Width (mm)
1880

1925
Height (mm)
736

738
Working Width (mm)

1680

1828
Working height (mm)
≥50

≥50
Weight (kg)
780

890
Number of bits (Pcs)
2
2
Working flow (L/min)
50-100
50-100
Price

Call Sales

Call Sales

---
BOMAC SKID STEER ATTACHMENT SPECIAL FEATURES :
Mulching and Side-Discharge Kits untuk memudahkan konversi mesin pemotong agar sesuai dengan aplikasi yang dioperasikan operator.

Anti-Scalping Wheel Melindungi bilah pemotong rumput dari kerusakan dengan menyentuh tanah saat memotong di medan yang tidak rata.

Deck Bracing terletak di bagian atas mesin untuk menghasilkan bagian bawah yang rata, mengalirkan pembuangan udara dan material yang lebih baik.

Skid steer Lawn Mower Ettechmen dilengkapi dengan Pemasangan Blade Baut pemasangan ganda memudahkan penggantian blade.

Mencegah benturan dek lawn mower dari tanah sehingga masa pakai blade yang lebih lama dan ketinggian pemotongan yang konsisten.

Dilengkapi Safety Shut-Off ke dalam lawn mower attachment Jika mesin pemotong melebihi 8,5 inci, rotasi blade akan mati secara otomatis.


Mower attachment dilengkapi tiga bilah pemotong yang tumpang tindih untuk hasil pemotongan yang rata dan efisien.

Mengubah semua loader menjadi mesin multiguna dengan pemasangan attachment terbaik dan menghasilkan hasil yang optimal.


Skid Steer Attachment mudah beradaptasi dengan skid steer loader, Desain yang compact wheel loader, backhoe loader, telehandler, sehingga mampu menjadi alat yang multiguna.

Bomac Skid Steer Attachment alat multiguna yang ekstra kuat dan cocok untuk penanganan material dalam konstruksi, pekerjaan umum, lansekap, dll.

Bomac Skid Steer Attachment terbuat dari material baja yang sangat kuat, sehingga memungkinkan untuk digunakan dalam pengerjaan konstruksi berat.

Bomac Skid Steer Loader memberikan jaminan garansi Engine & Hydraulic selama 3 tahun atau 2000 jam masa penggunaan.

HATI-HATI BELI SKID STEER LOADER JANGAN YANG ASAL MURAH
Carilah yang : Handal, Kuat, Hydraulic berkualitas tinggi, bergaransi lama, suku cadang terjamin, ada teknisinya.
Sebuah Skid Steer Loader harus bisa dipakai terus menerus karena didukung oleh dealer yang bertanggung jawab.
BOMAC CLIENT IN INDONESIA