JUAL ELECTRIC MOTOR, FUJITA ELECTRIC MOTOR, ELECTRIC MOTOR - ML series aluminium housing single-phase dual-capacitor asynchronous motors, with latest design in entirety, are made of selected quality materials and conformed to IEC standard. ML Series applied NSK (Made In Japan) Heavy duty bearings for extra long lifetime of the motor.

ML motors have good performance, safety and reliable operation, nice appearance, and can be maintained very conveniently, while with low noise, little vibration and at the same time light weight and simple construction. The competitive performance is good, the multiple of starting torque is1.8-2.5.

These series motors are suitable for the occasion requiring big starting torque and high over load, such as air compressors, pumps, fans, medical apparatus and instruments, and many other small machines.
PRODUK FUJITA ELECTRIC MOTOR :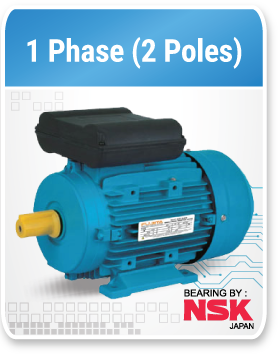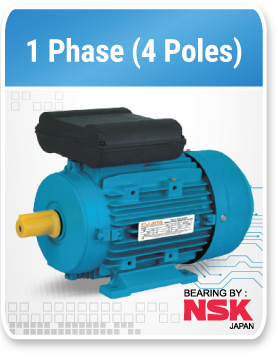 HATI-HATI GUNAKAN SELALU ELECTRO MOTOR BERKUALITAS TERBAIK
Electro motor FUJITA dengan pengalaman lebih dari 30 Tahun memproduksi electro motor berkualitas terbaik.
Dengan bearing NSK (made in japan) dan standard manufaktur ultra presisi menjamin kualitas terbaik produk Fujita.
FUJITA CLIENT IN INDONESIA