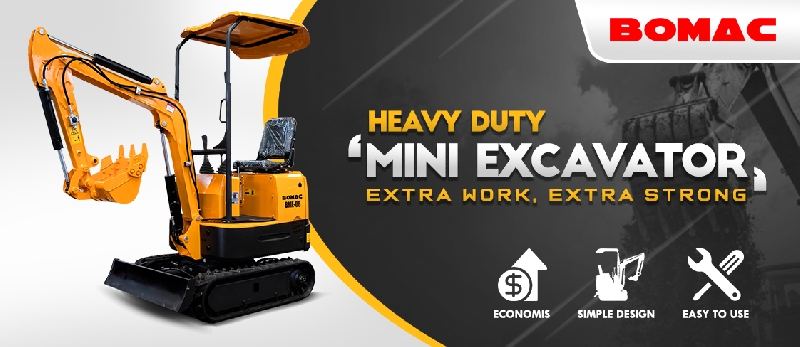 Jual Mini Excavator, Harga Mini Excavator, Mini Excavator Murah - Indotara adalah distributor tunggal eksklusif dari produk penanganan material terbaik dunia: BOMAC. Indotara membawa unit penjualan baru, suku cadang, konsultasi & pemeliharaan semua produk BOMAC di wilayah Indonesia.

BOMAC telah didirikan selama 30 tahun sebagai Mini Excavator premium dengan kualitas dan kinerja tinggi yang sangat stabil. Baru-baru ini, BOMAC diekspor ke seluruh dunia, terutama pasar premium. Langkah strategis ini telah memposisikan merek BOMAC untuk pertumbuhan di pasar dunia. BOMAC kini secara intensif menetapkan tingkat layanan dan kualitas produk yang tinggi, memungkinkan dealer untuk memenuhi semua kebutuhan pelanggan.
BOMAC MINI EXCAVATOR PRODUCT DETAIL :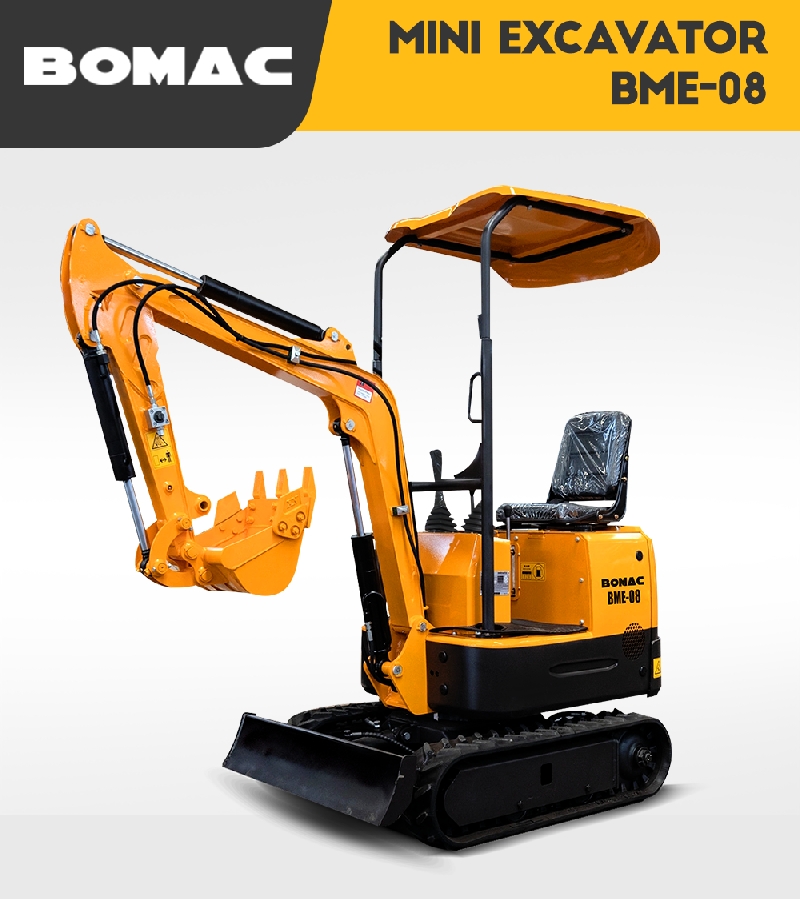 Harga
---
CALL SALES
*Price Include Tax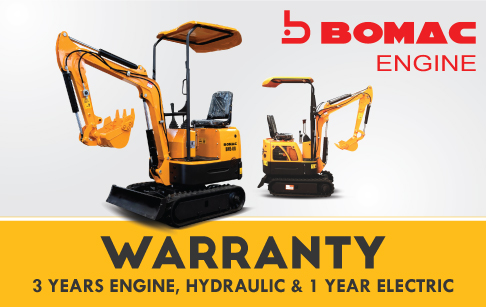 Specification
Model
:
BME-08

Brand

:
BOMAC

Operating Weight

:
880 Kg

Digging Bucket Capacity

:
0.025 CBM

Bucket Width

:
380 mm

Engine

:
BOMAC
Ratde Power

:
7.0 kw / 3600 r/min
Displacement

:
0.211 L

Bore Stroke

:
70 x 55

Displacement

:
6.8 ML/R

Hydraulic System Pressure

:
16 MPA

Traveling Motor

:
EATON
Travel Speed

:
1.5 Km/H

Main Dimension

Overall Dimension (L*W*H)

:
2770*896*1490 mm

Total Length Of Track

:
1230 mm

Platform Ground Clearance

:
380 mm

Platform Back Turning Radius

:
784 mm

Chassis Width

:
896 mm

Track Width

:
180 mm

Chassis Ground Clearance

:
132 mm

Track Height

:
320 mm

Diesel Tank Capacity

:
10 L

Hydraulic Oil Tank Capacity

:
16 L

Operating Range

Max. Digging Depth

:
1650 mm

Max. Digging Height

:
2610 mm

Max. Dumping Height

:
1850 mm

Max. Digging Radius On Ground

:
2850 mm

Min. Rotation Radius

:
1330 mm

Max. Upgrade Height Of Bulldozer Blade
:
345 mm
Max. Digging Depth Of Bulldozer Blade
:
255 mm
Warranty
:
3 Years Engine, Hydraulic & 1 Year Electrical

BOMAC MINI EXCAVATOR ATTACHMENT
This excavator is designed for small works, small projects, in garden, farmland, municipal works, vegetable greenhouse, digging trench It is with small engine, simple design, easy to maintain.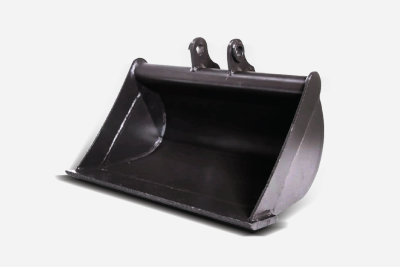 Leveling Bucket 500 mm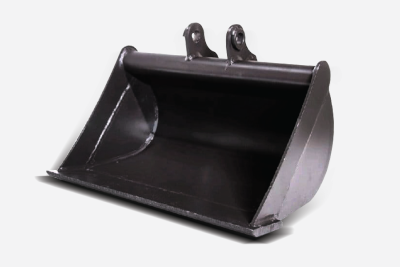 Leveling Bucket 800 mm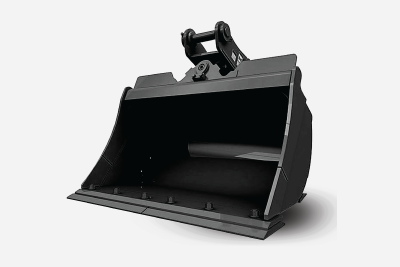 Tilting Bucket 800 mm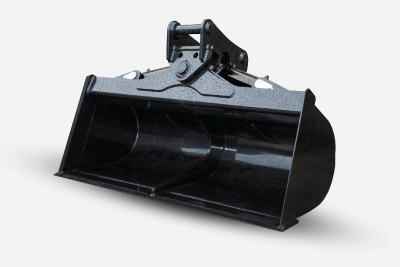 Tilting Bucket 1000mm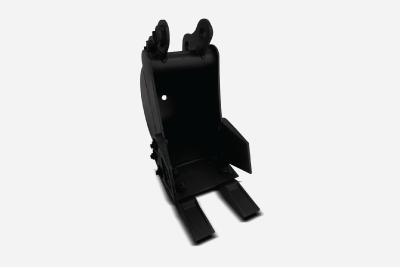 Narrow Bucket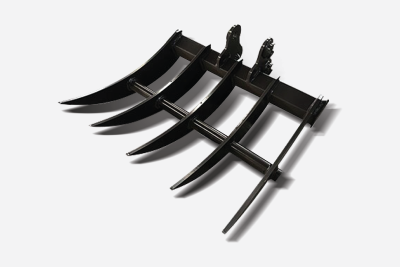 Raker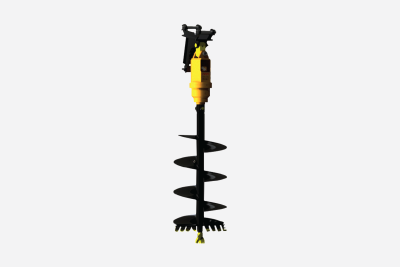 Auger Drill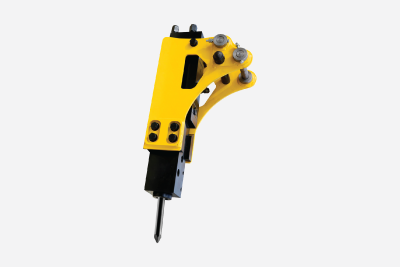 Hammer
Quick Hitch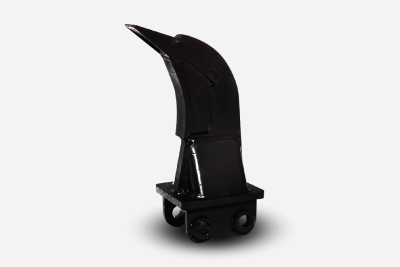 Ripper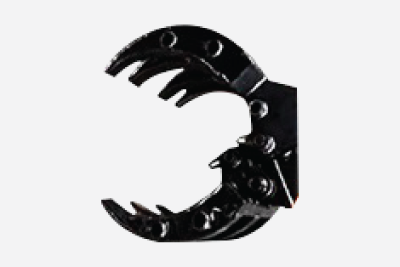 Gripper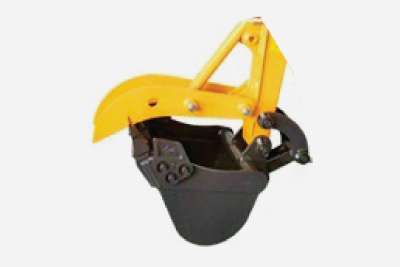 Thumb Bucket

HATI-HATI BELI MINI EXCAVATOR JANGAN YANG ASAL MURAH
Carilah yang : Handal, Kuat, berkualitas tinggi, bergaransi lama, suku cadang terjamin, ada teknisinya.
Produk Mini Excavator harus bisa digunakan terus menerus karena didukung oleh dealer yang bertanggung jawab.
INDOTARA CLIENT IN INDONESIA