Produk Kami
Jual Kompresor dengan Harga Murah
Jual Kompresor Angin - Indotara is exclusive distributor of Araki & Shigemitsu air compressor products for Indonesian market. As distributor of Shigemitsu, we continuously struggle to be the best with emphasizing to quality and service to clients. We have professional QC team with excellent technical skill, we do survey and inspection to ensure our product are perfect and intensively tested before deliver to our clients.
Indotara have responsive service team, we have rich experience for maintenance and warranty service of Araki & Shigemitsu. Araki & Shigemitsu well known as high quality air compressor products, you can rely on whenever you want it.
Jual Kompresor Murah, Jual Air Dryer Murah, Jual Receiver Murah.

---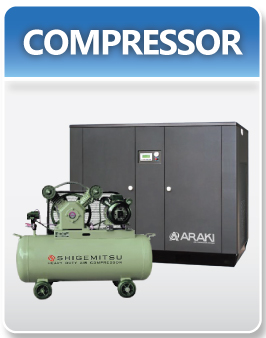 Kompresor
| | |
| --- | --- |
| Type | : Refrigerant Dryer |
| Condenser Type | : Air & Water |
| Power Range | : 0.25 - 120HP |
| Pressure | : 0.6-1.6 Bar |
| Capacity | : 650 - 32000 L/min |
Learn More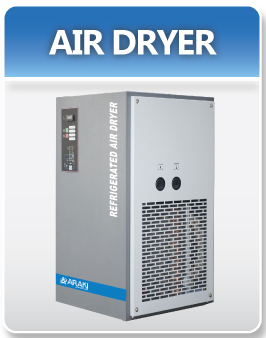 Air Dryer
| | |
| --- | --- |
| Air discharge | : 1.2 - 2 |
| Discharge | : 3.0 - 4.0 Mpa |
| Motor power | : 15 - 22 |
| Running speed | : 730 - 750 |
Learn More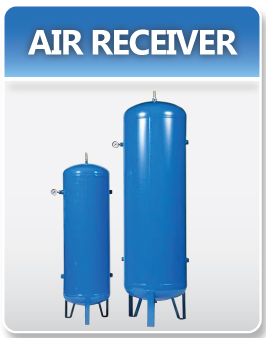 Air Receiver
Type

: Steel air tank

Pressure

: 8-16 Bar

Material

: Carbon Steel

Capacity

: 500 - 5000L

Include Pressure Gauge
Learn More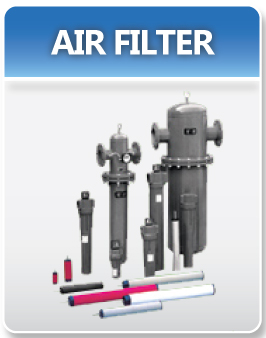 Air Filter
Liquid Air Separator
Centrifugal Oil Air Separator
Director Pipeline Filter
Micro Oil Fog Filter
Carbon Adsorption Filter
Learn More