Consumables & Accessories Welding
Jual Mesin Las Welding dengan harga Murah - PT. INDOTARA PERSADA is exclusive distributor of FUJIWELD WELDING EQUIPMENT in Indonesia. FUJIWELD is one of the leading company manufacturing welding and cutting equipments. It has an excellent reputation in the fields of welding and cutting. With its wide range of products, FUJIWELD meets the requiprements of all sectors, from Do-It-Yourself to professional applications, from specialist to Industrial user.
Welding Wire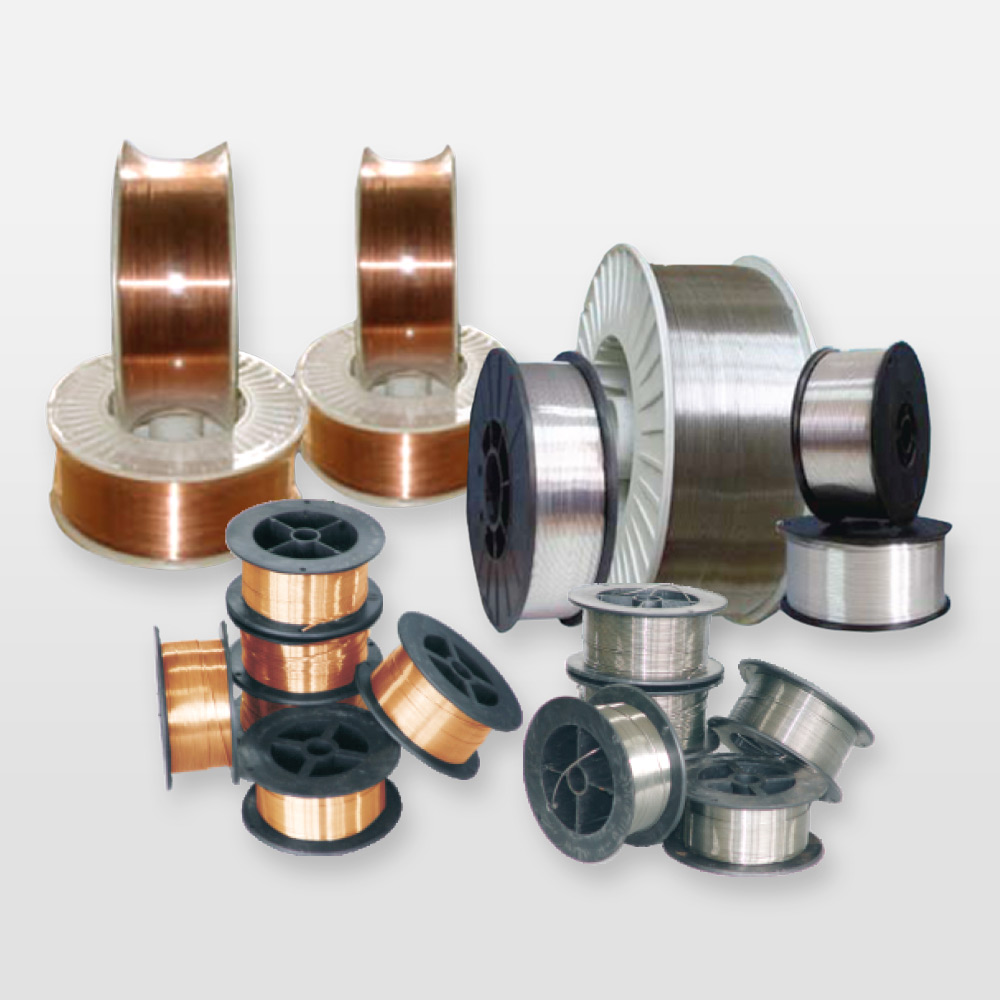 FUJIWELD starts with the highest quality steel to develop the industry benchmark a MIG wire. The features a variety of products to meet the base material and process requirements of many stainless steel and high alloy welding applications.
Stainless steel electrodes and wire are used for welding applications where corrosion resistance is required. Stainless steel consumables are designed to match the composition of stainless steel base metals.
SPECIFICATION
Welding Wire
AWS
Specification
AWS ER70S-6
CO2 Shielding MIG wire
Φ0.6
Φ0.8
Φ0.9
Φ1.0
Φ1.2
Φ1.6
AWS E71T-1
CO2 Shielding Flux wire
Φ0.9
Φ1.0
Φ1.2
Φ1.6
Φ2.0
AWS E71-T-GS
Self-Shielding Flux wire
Φ0.9
Φ1.0
Φ1.2
Φ1.6
Φ2.0
AWS E308
Stainless MIG wire
Φ0.9
Φ1.0
Φ1.2
Φ1.6
Φ2.0
Φ4.0
AWS E308L
Stainless MIG wire
Φ0.9
Φ1.0
Φ1.2
Φ1.6
Φ2.0
Φ4.0
AWS E309
Stainless MIG wire
Φ0.9
Φ1.0
Φ1.2
Φ1.6
Φ2.0
Φ4.0
AWS E309L
Stainless MIG wire
Φ0.9
Φ1.0
Φ1.2
Φ1.6
Φ2.0
Φ4.0
AWS E316
Stainless MIG wire
Φ0.9
Φ1.0
Φ1.2
Φ1.6
Φ2.0
Φ4.0
AWS E316L
Stainless MIG wire
Φ0.9
Φ1.0
Φ1.2
Φ1.6
Φ2.0
Φ4.0
Price : Call Sales
Price Exclude PPn 11%
Material Selection Guide
---
Metal Type
Stick
MIG
FCAW
SAW
AC-TIG
DC-TIG
CAC-ADC
Plasma
Steel
Stainless Steel
Alumunium
Cast Iron
Copper, Brass
Titanium
Magnesium Alloy
Skill Level
Moderate
Low
Low
Moderate
High
High
Moderate
Low
Welding Process
Cutting Process

---
FUJIWELD CLIENT IN INDONESIA





























---