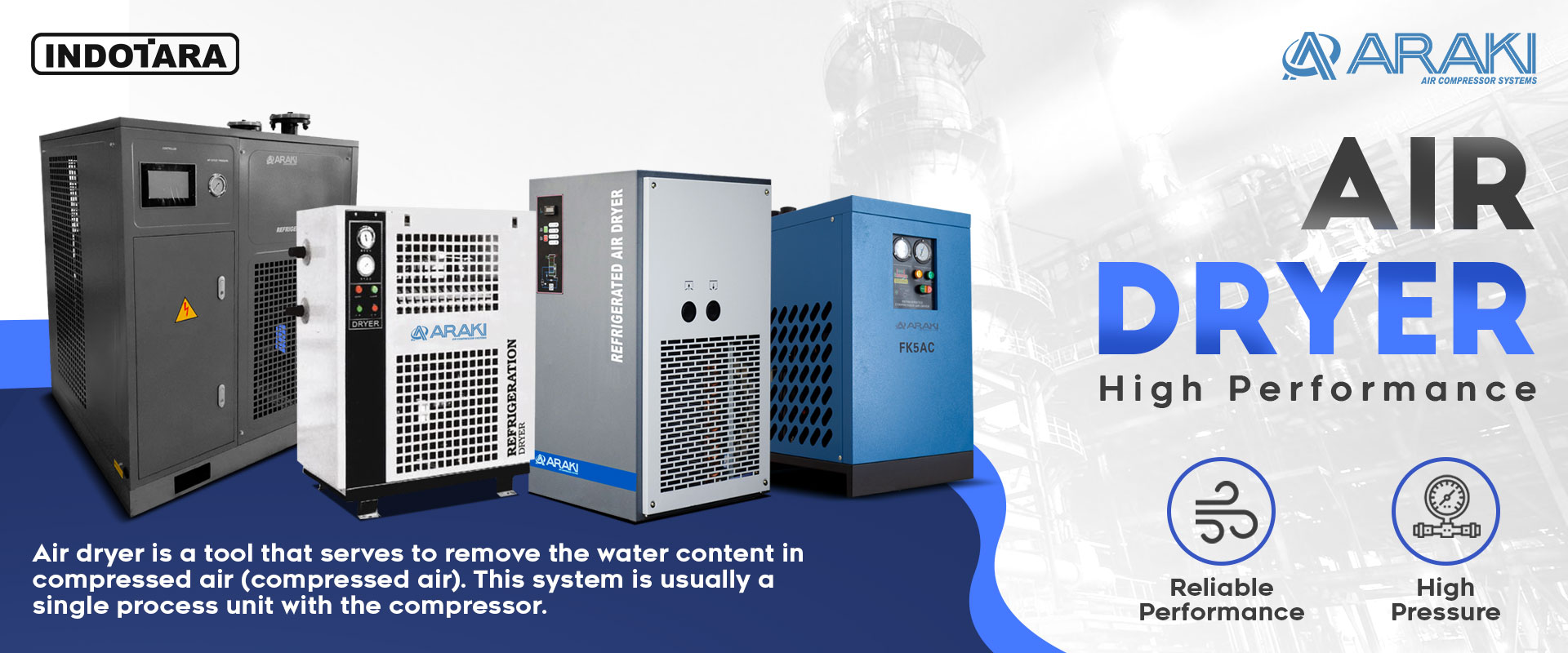 JUAL REFRIGERANT AIR DRYER MURAH
Jual Refrigerant Air Dryer | One type of air dryer that is most widely used is the type of Refrigerant air dryer. Indotara sells this refrigeration air dryer in both Araki and Shigemitsu brands. This type of air dryer is very often used than other types of air dryers. The principle of how this air dryer works is by lowering the temperature of the air coming out of the air storage tank (air tank).

Sales of this Air Dryer Refrigeration has a system that generally uses 2 heat exchangers, the first is between the air chiller and refrigerant, and the second is between the air that is dried with air chiller. This working principle is in accordance with the nature of water vapor which will condense at low temperatures. The resulting dry air generally has a dew point of 2-10 degrees Celsius.
REFRIGERANT AIR DRYER PRODUCTS :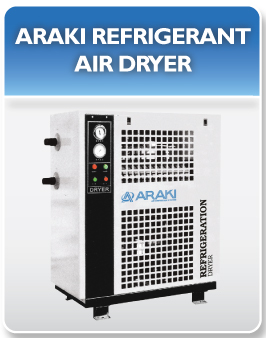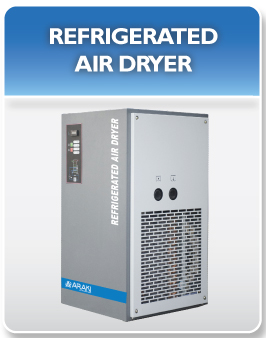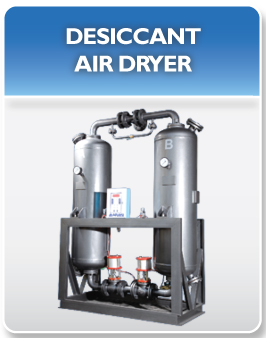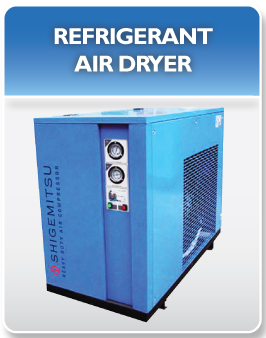 HATI-HATI BELI REFRIGERANT AIR DRYER JANGAN ASAL MURAH
Carilah yang : Handal, Mesin berkualitas tinggi, bergaransi lama, suku cadang terjamin, ada teknisinya.
Refrigerant air dryer harus bisa dipakai terus menerus karena didukung oleh dealer yang bertanggung jawab.

AIR DRYER CLIENT IN INDONESIA