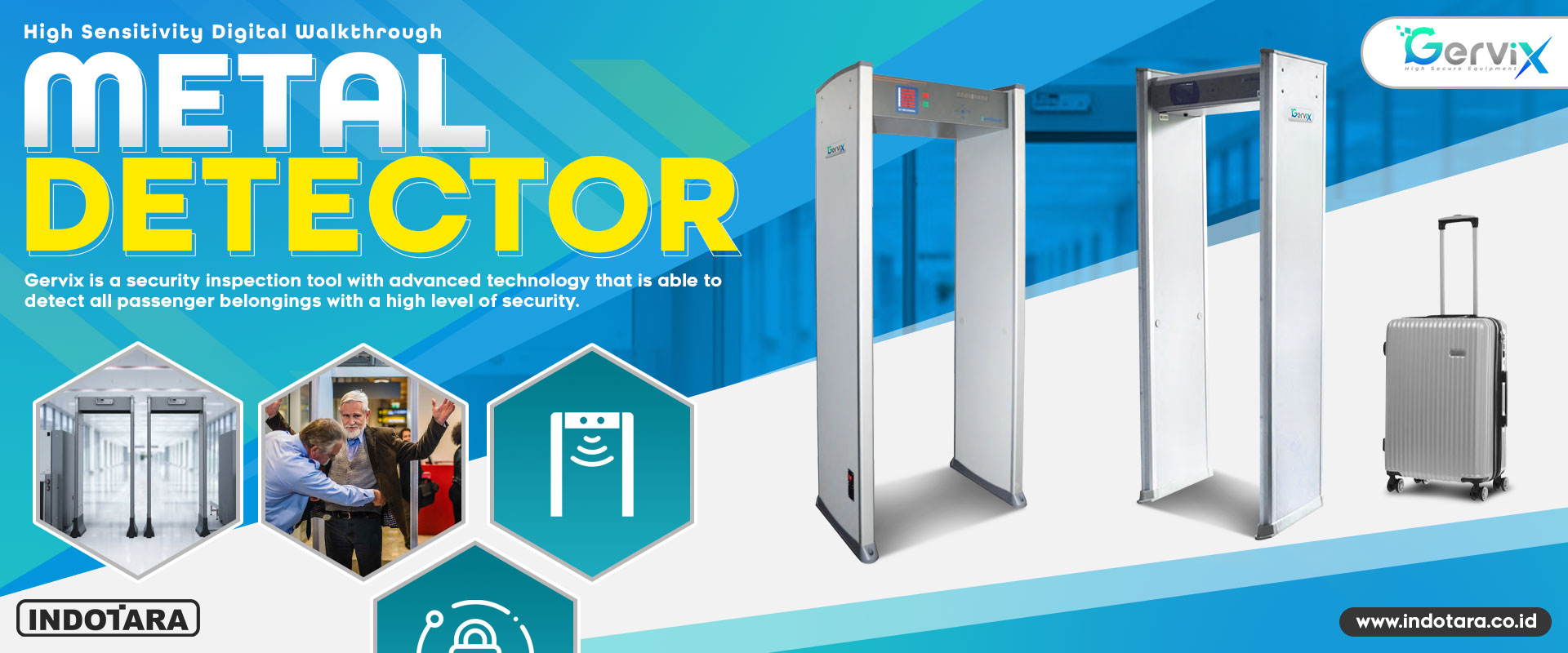 Jual X-Ray Security Inspection Equipment, Metal Detector, Explosive Detector, Mobile X-Ray Equipment - The GV -TD500 is a safety inspection device specifically designed for liquid safety inspection. It uses dielectric constant technology and heat transfer technology to detect liquids in nonmetallic and metal containers, which meet materials and thickness requirements, without opening the container. It can rapidly detect the plastic, glass, ceramics, metal and flexible packaging containers for liquid, and separates them from water, cola, milk, fruit juice and other safe liquid distinction. This product has passed the safety alarm system products quality supervision test and examination by the Ministry of Public Security. And it also has been applied in multiple important infrastructures and urban railway systems.
GV-TD500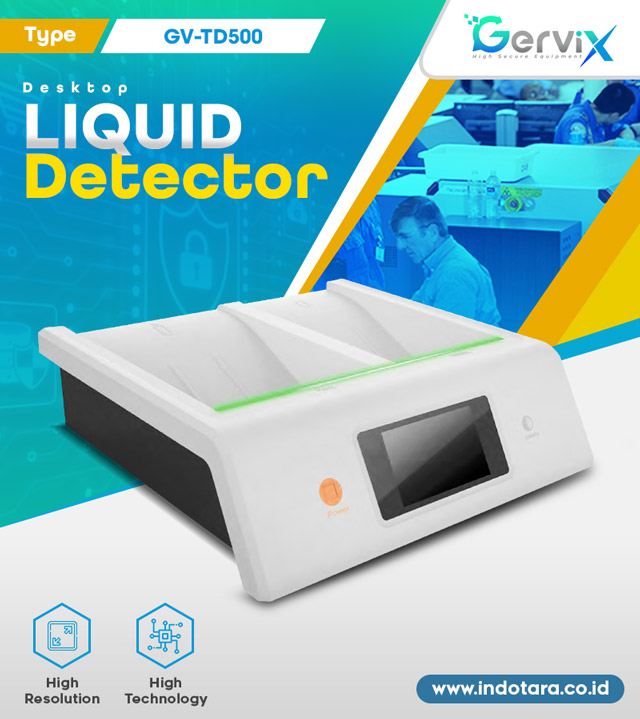 Detection Objects
:
Flammable liquid in the sealed container

Detectable Container Materials
:
Plastic / glass / metal / ceramic/paper (no aluminum foil coating)
Detecting Speed
:
Plastic/glass container: 1 - 2 seconds
Metal container: 2 -5 seconds

Minimum Detection Amount
:
100ml
Selectable Detection Mode
:
Vials, ordinary and special bottles
Alarm
:
Audible alarm, indicator alarm, LCD screen
Equipment Dimension

:
400mm (length) x 403mm (width) x 120mm(height)

Power Consumption
:
45W
Weight
:
About 4.6 kg

Boot Time
:
3.6 s
Data Transfer
:
USB、 RJ45、 WiFi and other communication interface

Environment Temperature
:
-10-55°C
Relative Humidity
:
10%-95%
Power Supply
:
AC100-240V (50/60Hz)
Warranty

:
2 Years

• Simple operation: Automatic operation, do not require the manually reset and manual interpretation; Can automatically reset after the alarm, and continue to do the next detection. Short detection time and high efficiency.
• Large storage capacity: can store more than 100,000 records.
• Automatic counting function: to count every piece of liquid items and alarm liquid items separately, and also separately count for metal detection and non-metallic detection.
• Able to send the detection data, alarm information and equipment status through the network at real time. Allows to detect the metal container and non metallic container at the same time without interference.
Best Price : Call Sales
GERVIX METAL DETECTOR SECURITY INSPECTION PRODUCT:
HIGH RESOLUTION, HIGH TECHNOLOGY, RELIABLE MACHINERY
PROVIDE THE BEST WARRANTY IN THE INDUSTRY.
VARIOUS MATERIALS DETECTION
Can detect liquid explosives, flammable, corrosion and other liquid dangerous good, including gasoline, diesel, nitroglycerin, nitromethane, dichloroethane, toluene, benzene, nitrobenzene, acetone, methanol, ethanol, ethylene glycol, Ethyl ether, isopropyl ether, sulfuric acid, nitric acid, hydrochloric acid, hydrogen peroxide (30% hydrogen peroxide), isopentane, pyrrolidine, methyl acrylate, ally chloride, cyclohexanone, cyclopentane, Ether, 1,4-dioxane, 1,3,5-trimethylbenzene, styrene (cool), diethylamine, n-propyl acetate, piperidine, butanone and other hundreds of dangerous liquids;
---

HATI-HATI GUNAKAN SELALU METAL DETECTOR SECURITY KUALITAS TERBAIK
Gervix menyediakan solusi peralatan keamanan terlengkap berkualitas tinggi, bergaransi lama, dan ada teknisinya.
Metal Detector harus bisa dipakai terus menerus karena didukung oleh dealer yang bertanggung jawab.
GERVIX CLIENT IN INDONESIA