5 Kickass Wine and Chocolate Pairings
Chocolate is the confectionery match to wine. Perhaps this is because the process of making chocolate is very simliar to wine. Both cocoa beans and wine are fermented with the very same type of yeast. No wonder there are so many wine and chocolate lovers!


Chocolate is the confectionery match to wine.
Despite the affinity for one another, many wine and chocolate pairings fight for the same 'palate space'making the whole experience taste like crap. Fortunately for you, there are wine and chocolate pairings that will induce a standing orgasm… Oh snap! Let's take a look at the very best wine and chocolate pairings imaginable.
---
White Chocolate
If you're into technicalities, white chocolate isn't really 'chocolate' because it doesn't include cocoa, just cocoa fat. This little fact makes it one of the more versatile pairings with wine.

Recommended Wines Rosé Port, Ice Wine, Muscat, Orange Muscat, Moscato d'Asti, Sweet Tokaji, Vintage Port, Lambrusco (Dolce or Amabile), Brachetto d'Acqui

Tastes Like Strawberries The new style of Port, Rosé Port, adds nuances of strawberries.
Good with Macadamia Nuts A Muscat such as Muscat de Frontignan will add tropical fruit flavors–a great fit for white chocolate macadamia nut cookies!
Blueberries and Cream A bottle of 2000 Vintage Graham's Port makes a white chocolate pairing taste like blueberries and cream. Whoa.
---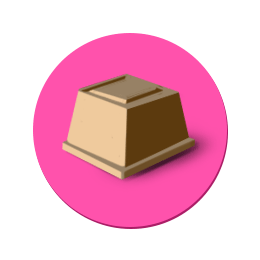 Milk Chocolate
A truly great milk chocolate will appease even the most ardent dark chocolate lover. For instance, did you know the ethereal ganache on the inside of truffles is usually half cream and chocolate? The cream adds a little extra fat so you will find it working better with more wines than dark chocolate.

Recommended Wines Moscatel de Setubal, Montilla-Moriles, PX Sherry, Creamy Sherry, Rasteau, Aged Vintage Port, Rutherglen Muscat

Simulating Caramel A well-aged Montilla-Morales like Bodegas Toro Albalá will make you think you just popped a caramel in your mouth.
The Chocolate Cake Effect I've served several diners who were drinking a Shiraz with chocolate cake. They loved it. It's possible that the addition of starches and fat to a chocolate cake may work with more dry-style red wines. (What do you think?)