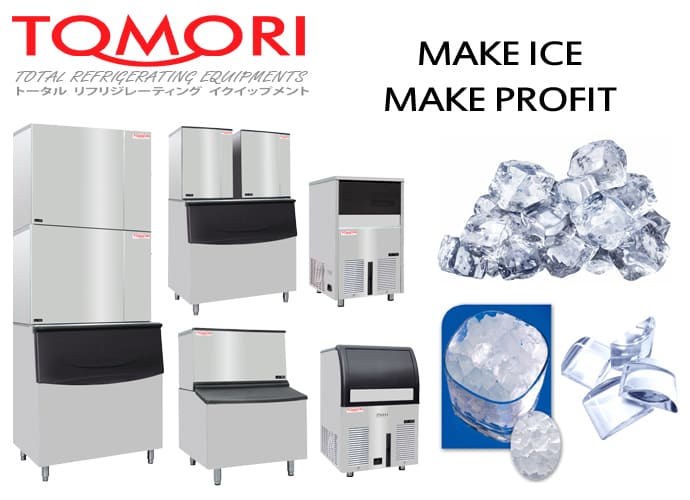 Tomori sistem pendingin terbaik dunia lebih dari 30 tahun dengan kualitas tinggi, telah tumbuh menjadi merek terkenal yang memiliki berbagai macam freezer, Kitchen refrigerator dan ice maker machine. Perusahaan yang berfokus pada kualitas produk untuk pengembangan produk, memiliki sejumlah paten produk, dan mendapatkan sertifikasi ISO-9001, CE, UL, NSF dan otoritas sertifikasi lainnya. Ini adalah sebuah kehormatan bagi kami bahwa kami dapat menyediakan produk Tomori dengan kualitas tinggi di seluruh dunia. Tomori adalah produsen terbaik mesin cube ice /half cube ice/ big cube ice, EC series cylindrical ice machine, JM series crescent ice machine, AS series ice-crushing machine, AM series nugget ice machine.
SILAHKAN PILIH MESIN ICE MAKER SESUAI DENGAN KEBUTUHAN ANDA :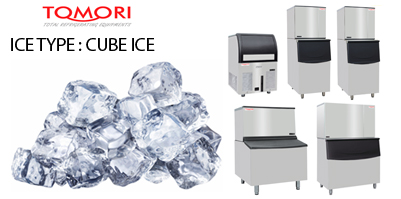 AC Series Ice Maker
: 30Kgs/day to 1710Kgs/day
Suitable for Hotel, KTV, Restaurant, Bakeries, Coffee Bar, Cold Drink Shop, Fast food store, Ice Bar.
Learn More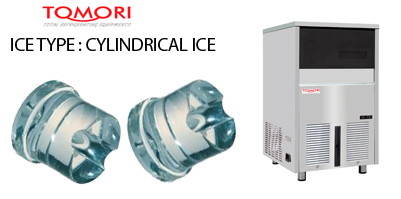 EC Series Ice Maker
: Cylindrical Ice (Shotglass)
: 30Kgs/day to 45 Kgs/day
Suitable for Hotel, Bars, Clubs, Cafes, Beer Bars, Ice Cream Shops, etc.
Learn More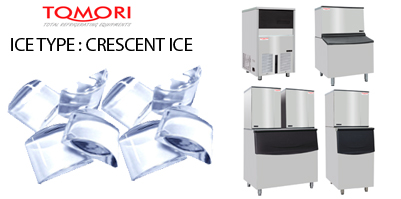 JM Series Crescent Ice Maker
: Crescent Ice (Half Tubular)
: 115 Kgs/day to 540 Kgs/day
Suitable for Cold-drink Store, Bakeries, Fast-food Shop, Juice Bar, Coffe Shop, Ice Cream Shop, etc.
Learn More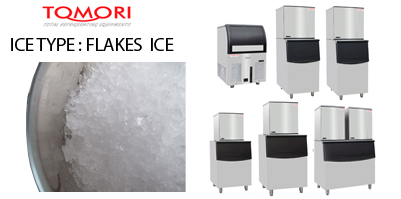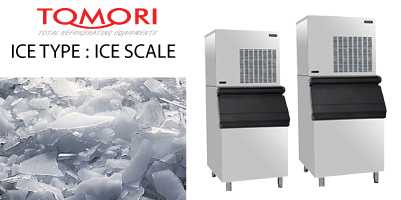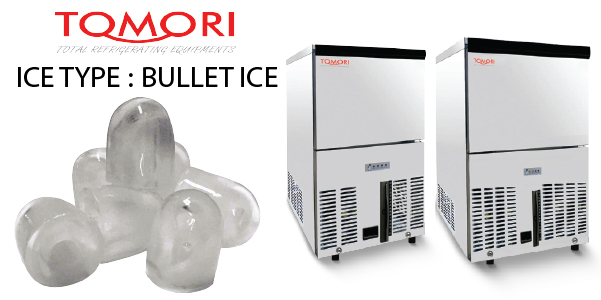 Bullet Ice Maker
Suitable for Supermarkets, Hotel, Hospital, School, Ice Cream Shop, Buffet Restaurant, Japanese Restaurant, etc.
Learn More

TOMORI CLIENT IN INDONESIA




































Carrefour Indonesia
Supermarket Giant
Unilever Indonesia
Hypermart Supermarket
Rumah Sakit Siloam
RSUD Cengkareng
RSUD Tangerang
RS Grha Kedoya
RS Pondok Indah
RSUD Palembang
RS PIK
RS Medistra
Rumah Sakit Pluit
Departemen Pertanian
Departemen Perikanan & Kelautan
Masjid Istiqlal Jakarta
PT. Pfizer Indonesia
PT. Kimia Farma
PT. Sanbe Farma
PT. Anugerah Pharmindo Lestari
PT. Phytesindo Biotek
PT. Indo Pharma
PT. Merck Indonesia
PT. Novartis Indonesia
Indomaret Minimarket
Alfamart Minimarket
Ranch Market
Supermarket Lion Superindo
Restaurant McDonald
Toko Buah Rejeki
Restaurant Parai Tenggiri
Hotel Ritz Carlton
Hotel Aston
Hotel Novotel
Hotel Furama
Hotel Amaris
Hotel Ciputra
Hotel Ibis
Hotel Grand Kemang
Hotel Royal Ambarukmo
Hotel Santika
Hotel Holiday Inn
Dunkin Donuts
Bread Life
Star Bucks
JCO Donuts
Holland Bakery
Bread Talk
PT. Coca Cola Amatil Indonesia
PT. Sinar Sosro
PT. Aqua Golden Mississipi (Aqua)
PT. Aneka Tuna
Restaurant Solaria
Restaurant May Star
Restaurant Penang
Restaurant Sushi Tei
Restaurant Central
Restaurant Red Bean
Restaurant Ta Wan
Es Teller 77
Restaurant Angke
RM Padang Sederhana
Pizza Hut
Domino Pizza
KFC Indonesia
Hoka Hoka Bento
Rice Bowl
De Cost
RM Sederhana Bintaro
Pelelangan Ikan Muara Baru
Pelelangan Ikan Manado
Pelelangan Ikan Makassar