Verkronn, as the global leader, is the professional manufacturer and service provider of the electric hoist, which inherits German advanced product design concept, perfet technological process and strict quality management and is comitted to providing the products with first-class quality, leading performance and higher cost performance.

After many years of hard work and tests, Verkronn has developed a series of VR electric hoist that suitable for clean space environment. VR electric hoist for clean room is applicable for various clean workshop environments on biotechnology, medical apparatus and instruments, pharmaceutical production, food production, semiconductor manufacturing, etc. Our VR series hoist, with hoisting capacity from 50 Kilos to 32 tons, is applicable to environment of cleanliness grade 1000, including wire rope hoist, chain hoist, belt-type hoist, and others of different forms and structures.

The Company's product mainly include VC electric chain hoist, VR wire rope electric hoists, clean room electric hoists, explosion-proof are used in many fields of the equipment manufacturing industry, automobile industry, transportation and logistic, energy industry, matellurgy, shipping, etc. Verkronn put the advanced design concept and application concept into practice to provide customers with lifting equipment with light self-weight, low headroom, safety and reliability, excellent performance, and efficient running.

Adhering to the tenet of close to the user and market, Verkronn maintains close relations of cooperation with ell-known companies, academic institutions, and industy experts at home and abroad for a long time. Verkronn yearly invests a large number of human and material resouces into the research and develompent of products to make the products maintain leading superiority in the markets by technology innvation to lead market trend and the pursuit of quality to obtain customers trust. Verkronn is committed to manufacturing the electric hoists, light crane and crane parts with the lifting capacity from 50kg to 80Ton, which can meet customer requirements for a variety of cooperative ralationship with major crane factories with multi-angle cooperation of providing technical solution, technical exchange and product delivery and others, so that the company can provide customers with one-stop service finally.
VR
Series Wire Rope Electric Hoist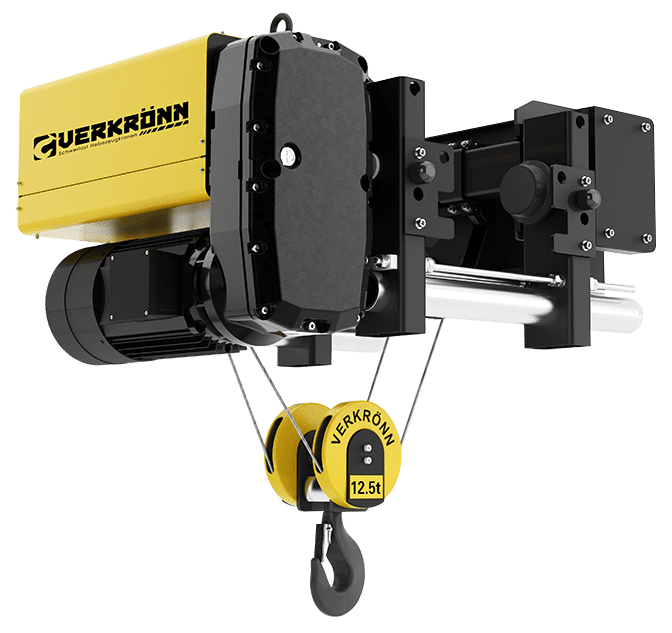 Products Advantages
---
Accumulation and innovation
Compact stucture, excellent performance
Efficient Transmission and Power Source
Excellent Performance, Safe and Reliable
Compact structure, light self-weight, small wheel pressure and high comprehensive cost performance
Leading technology and component performance ensure the optimal extreme dimension of the products and the height of equipment and the compact structure under the premise of ensuring the high efficiency. Within the same plant and working area, VR series wire rope electric hoists can cover larger working range, which increases the utilization of the internal area of the plant and decreases the dead zone.
Save operating costs and green energy saving
European type cranes equipped with VR series electric hoists can significantly reduce self-weight of the girder and the complete machine, and decrease the total power of running, as well as can save over 30% of power per year om average compared with the plants those use the domestic traditional cranes. Meanwhile, the running noise is superior to the national standard of Novo Verkronn VR series electric hoists, which creates a more quite work space.
Selection of high quality of components with safety and reliability and durable in use
Components with high quality are basis for excellent quality of products. The Company takes each component seriously from lifting motors to reducers, from reels to steel wire ropes, from safe and reliable electrical components to the best structure components. Because The Company believes that only each component of good performance and quality can ensure the performance and quality of the complete machine. Lifting trinity mechanism with compact structure and superior performance is developed and designed for VR series electric hoist.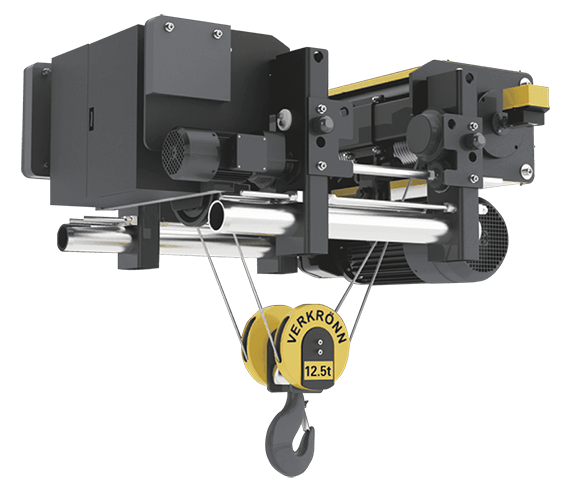 Standard Configuration
---
Double speed lifting motor with 1Ton-32Ton
Frequency lifting motor with 32Ton-100Ton standard
Lifting Electro magnetic & maintenance-free design
380V/3Ph/50Hz Supply Voltage
Control Voltage 48V & Lifting limit switch
Varialbe frequency motor of trolley speed of 5-20m/min
Protection grade IP55 & insulation grade is Grade F
Lifting hook group with safety class
Environment temperature: -20C° -+ 40C°
Precise positioning and efficient running can improve production efficiency
Standard lifting with double speed (optimal frequency conversion) and frequency conversion control of trolley ensure the efficient running of the crane and promotion of logistics efficiency in workshop, and ensure the implementation of the whole work plans of customers on schedule. By the application of frequency conversion technology, it can effectively reduce shaking of load in the process of handling, which makes the load positioning more quickly and accurately. Simultaneously, it significantly reduces the impact of starting and braking, thus the whole handling process becomes much more smooths and safe.
Safe & Reliable, running monitoring and simple convenient maintenance
VERKRONN-VR patented technology product is provided with various functions such as monitoring, protection, which can ensure safe and reliable operation of the crane, and its running monitoring unit can make detailed records of running condition of electric hoist, running status of motor and safety working cycle, and provide warning in advance.
All records can provide data for mintenance, and the root of the problem should be understood to be able to provide maintenance much more timely and efficiently.
The concept of modular design always been throunghout the whole product design, which ensures the standard and interchangeability of parts, gratly reduces the maintenance costs of products.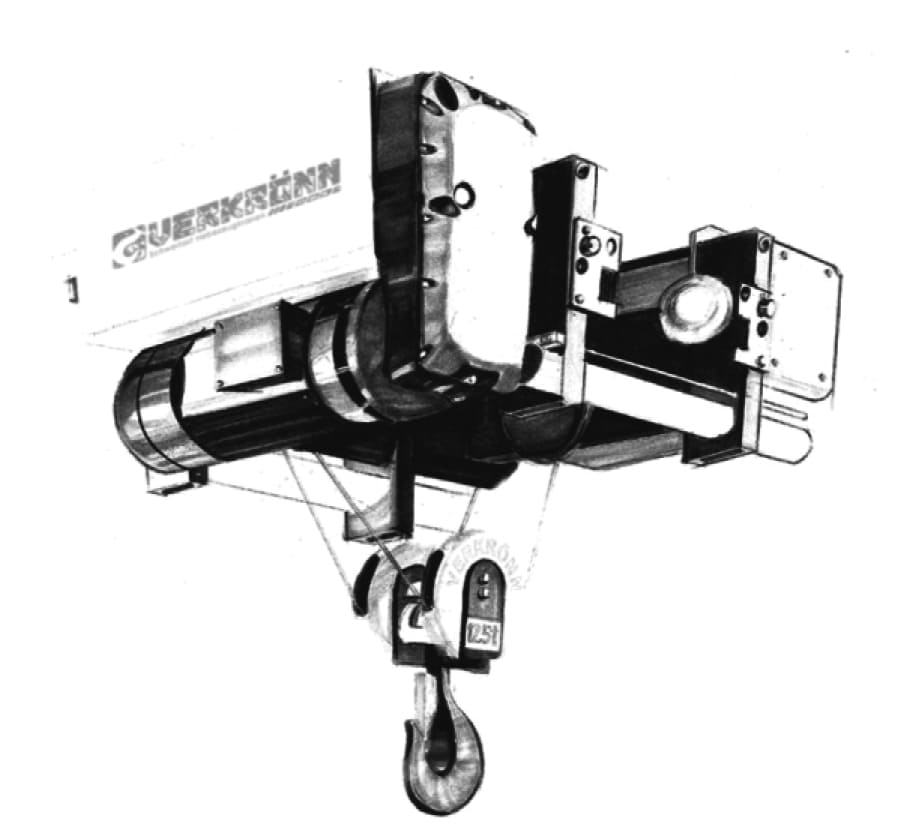 Modular design and multiple options can meet various demands of customer
All products series of the Company is provided with complete inventory of spare parts, and professional service tea, ensures to provide after-salens service to solve the troubles of customers after purchasing the equipment in a timely manner.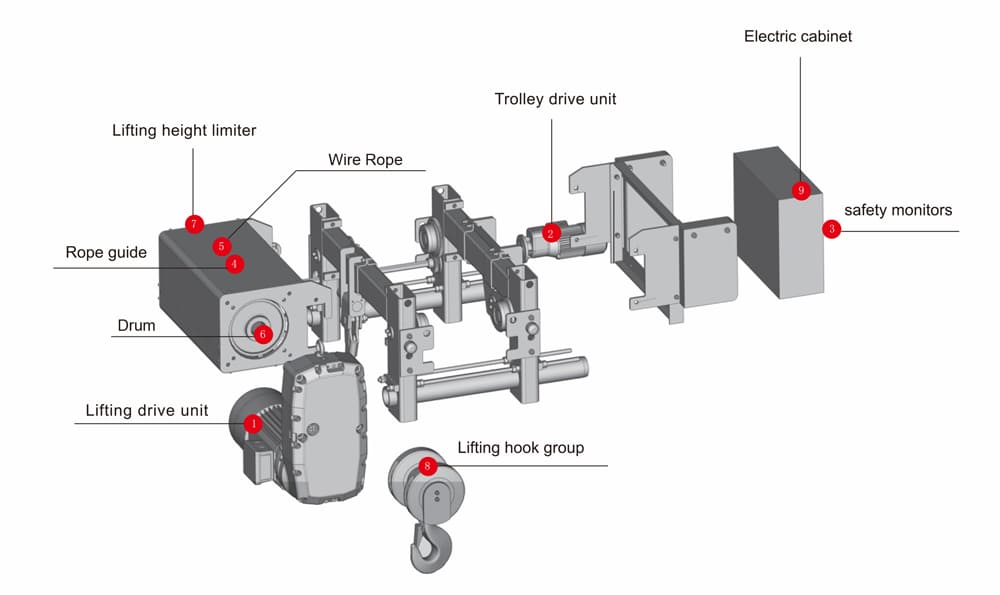 New Design, Efficient transmission, Compact structure.
Make your material handling more smoothly, more competitive.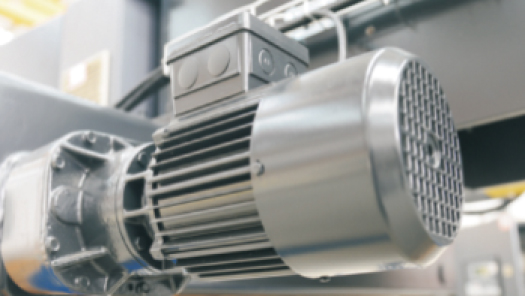 Trolley Drive Unit
Synergy of High-performance motor, reduction gearbox and brake. Compact structure, excellent performance. Low energy and eco-friendly design.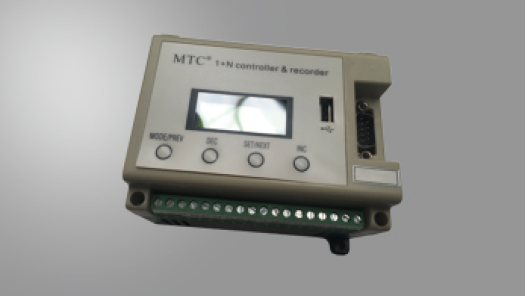 Safety Monitors
Intelligent monitoring system, safe and practical, friendly human-machine interface and easy operation. Can monitoring record the informations of the hoist.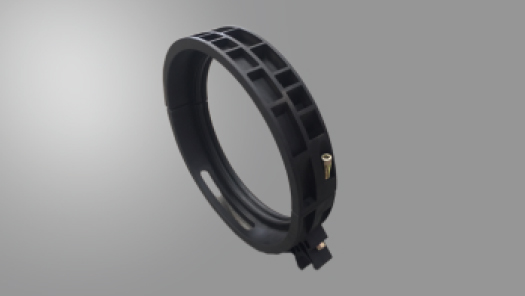 Rope Guide
Made by engineering plastics (one-time casting molding). Products light weight, good wear resistance, and add lubricating materials, effectively reduce the tear.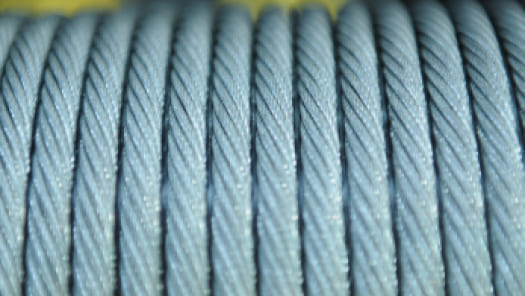 Wire Rope
The imported wire rope of high-performance with tensile strength up to 2160Mpa. The surface with galvanized processing with good flexibility wire rope.
1. Are you still busy with calculating your ROI?
The new VR series electic hoist with a new lifting three-in-one drive, more robust product, under the same load, than 1/4 times the price of similar products more cost-effective, more competitive in market.
2. You still feel that handling speed is not enough?
The new VR series of electric hoist innovative design, in the same model, not only can enchace the product lifting height at the same time, but also effectively enchace the product lifting speed, continue to enchace customer material handling efficiency.
3. You still worried about the goods at the corner can not be moved?
The new VR wire rope electric hoist to cover a greater range of operations, increasing the utilization of the plant area, reducing the blind spot. If the design stageof the plant design parameters based on this product can reduce the requirements on the plant height and bearing capacity for customers to reduce plant investment.
4. Are you concerned about the impact of downtime on production?
The new VR wire rope electric hoist can efficiently reduce the product in the work of the rope and hook damage to customers to reduce past-maintenance costs and extend product life, creating value for customers.

Selection table of VR single girder wire rope hoist
| | | | | | | |
| --- | --- | --- | --- | --- | --- | --- |
| Load Capacity | FEM/ISO | Height (m) | Speed | Trolley Speed | C Size (mm) | H Size (mm) |
| 2 | 2m/M5 | 6/9/12/18 | 1.5/8.8 | 5-20 | 600 | 250 |
| 3.2 | 1Am/m4 | 6/9/12/18 | 1.5/8.8 | 5-20 | 600 | 250 |
| 5 | 2m/M5 | 6/9/12/18 | 1/6 | 5-20 | 700 | 265 |
| 10 | 2m/M5 | 6/9/12/18 | 1/6 | 5-20 | 850 | 350 |
New Design, Efficient transmission, Compact structure.
Make your material handling more smoothly, more competitive.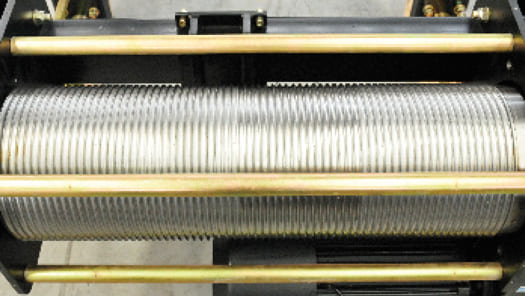 Drum
Use the Q345-type seamless steel tube as raw material and process it by number of working procedure.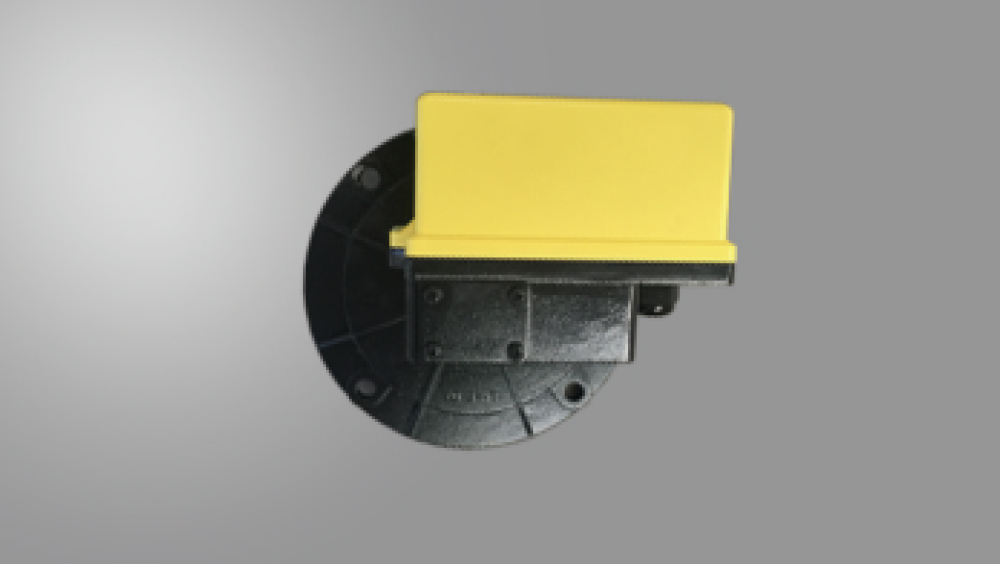 Lifting Height Limiter
Freely adjustable screw lifting height limiter with high precision, wide adjustment safe & reliable.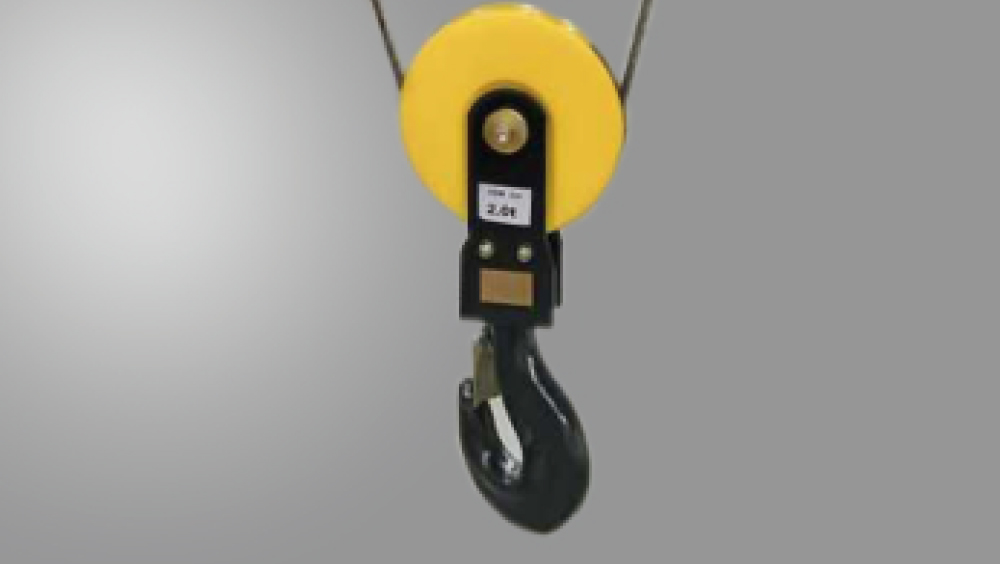 Lifting Hook Group
DIN standard of lifting hook with safety class and wire rope sheath Ergonomic & High-strength Design.
Electric Cabinet
Rational design, convenient maintenance, decreasing running cost. Professional components and safe.

Selection table of VR single girder wire rope hoist
| | | | | | | |
| --- | --- | --- | --- | --- | --- | --- |
| Load Capacity (Kg) | FEM/ISO | Height (m) | Speed | Trolley Speed | H Size (mm) | C Size (mm) |
| 1000 | 4m/M7 | 6/9/12/18 | 0.8/5.0 | 5-20 | 245 | 385 |
| 1250 | 3m/M6 | 6/9/12/18 | 0.8/5.0 | 5-20 | 245 | 385 |
| 1600 | 3m/M6 | 6/9/12/18 | 0.8/5.0 | 5-20 | 245 | 385 |
| 1600 | 4m/M7 | 6/9/12/18 | 1.3/8.0 | 5-20 | 245 | 385 |
| 2000 | 2m/M5 | 6/9/12/18 | 0.8/5.0 | 5-20 | 245 | 385 |
| 2000 | 3m/M6 | 6/9/12/18 | 1.3/8.0 | 5-20 | 245 | 385 |
| 2500 | 3m/M6 | 6/9/12/18 | 0.8/5.0 | 5-20 | 245 | 385 |
| 2500 | 3m/M6 | 6/9/12/18 | 1.0/6.3 | 5-20 | 245 | 385 |
| 2500 | 2m/M5 | 6/9/12/18 | 1.3/8.0 | 5-20 | 245 | 385 |
| 2500 | 2m/M5 | 6/9/12/18 | 0.8/5.0 | 5-20 | 245 | 385 |
| 3200 | 2m/M5 | 6/9/12/18 | 1.0/6.3 | 5-20 | 245 | 385 |
| 3200 | 2m/M5 | 6/9/12/18 | 0.8/5.0 | 5-20 | 245 | 385 |
| 5000 | 2m/M5 | 6/9/12/18 | 0.8/5.0 | 5-20 | 296 | 495 |
| 5000 | 2m/M5 | 6/9/12/18 | 1.6/10 | 5-20 | 296 | 792 |
| 5000 | 3m/M6 | 6/9/12/18 | 1.3/8.0 | 5-20 | 296 | 792 |
| 6300 | 1Am/M4 | 6/9/12/18 | 0.8/5.0 | 5-20 | 296 | 495 |
| 6300 | 1Am/M4 | 6/9/12/18 | 1.3/8.0 | 5-20 | 296 | 495 |
| 6300 | 2m/M5 | 6/9/12/18 | 1.3/8.0 | 5-20 | 296 | 495 |
| 6300 | 3m/M6 | 6/9/12/18 | 1.0/6.3 | 5-20 | 296 | 495 |
| 8000 | 1Am/M4 | 6/9/12/18 | 1.3/8.0 | 5-20 | 296 | 792 |
| 8000 | 3m/M6 | 6/9/12/18 | 0.8/5.0 | 5-20 | 296 | 792 |
| 10000 | 1Am/M4 | 6/9/12/18 | 1.0/6.3 | 5-20 | 296 | 792 |
| 10000 | 2m/M5 | 6/9/12/18 | 0.8/5.0 | 5-20 | 296 | 792 |
| 10000 | 3m/M6 | 6/9/12/18 | 0.66/4.0 | 5-20 | 296 | 792 |
| 12500 | 1Am/M4 | 6/9/12/18 | 0.8/5.0 | 5-20 | 96 | 792 |
| 12500 | 2m/M5 | 6/9/12/18 | 0.66/4.0 | 5-20 | 296 | 792 |
| 12500 | 2m/M5 | 6/9/12/18 | 0.66/4.0 | 5-20 | 296 | 792 |
INDOTARA HOIST CRANE CLIENT IN INDONESIA