Verkronn, as the global leader, is the professional manufacturer and service provider of the electric hoist, which inherits German advanced product design concept, perfect technological process and strict quality management and si committed to providing the products with first-class quality, leading performance and higher cost performance.

The Company's products mainly include VC electric chain hoists, VR wire rope electric hoists, clean room electric hoists, explosion-proof electric hoists and other lifting mechanism, the flexible girder of light cranes, jib cranes and crane components. It's products are used in many fields of the equipment manufacturing industry, automobile industry, transportation and logistics, energy industry, metallurgy, shipping, etc. Verkronn put the advanced design concept and application concept into practice to provide customers with lifting equipment with light self-weight, low headroom, safety and reliability, excellent performance, and efficient running.
---
Electric Chain Hoists
VC Series Features
Standarized and humanized design can improve operating performance as well as can significantly reduce maintenance costs. The main parts of VC electric chain hoist are adopted maintenance-free design, and it is no need to be replaced, but only routine maintenance, when using according to safety specification.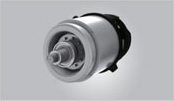 Lifting Motor
Light weight and small volume of high performance motor. Roating speed can be up to 3000 r.p.m. High starting torque and high energy efficiency.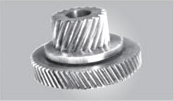 Overload Clutch
Integrated in the drive gear shaft. Overload protection function can keep torque up to 1.4 times of safe load. Maintenance free design, adjustable overload torque.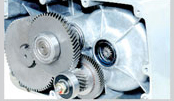 Reduction Gears
Hardened gear surface processing, heat treatment after gear grinding, Grade 7 precision of gears or even higher. Perfect meshing and efficient transmission.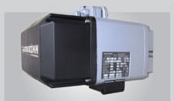 Lifting brake
Brake disc with maintenance-free design, can automatically adjust brake clearance, with capacity to operate one million times in normal use.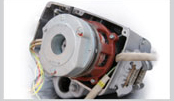 Electrical Connector
Connectors with alumunium standard prevent mis connection and bobble. 10-core connector can make it easier for control and power supply.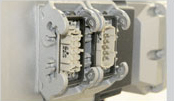 Chain Mechanism
Leading chain wheel with five sockets design, and surface hardening treatment. Smoother and quieter leading chain. Itcan meet the harsh working environment.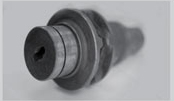 Shell
Die-casting high-strength alloy is integrally molded, with corrosion resistance and good sealing. Special suspension design, to avoid box from load force.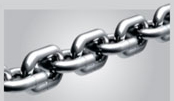 Chain
Carburizing chain of special high strength alloy steel. Surface with galvanization treatment. Abrasion resistant and corrosion resistant. High safety factor.
INDOTARA HOIST CRANE CLIENT IN INDONESIA