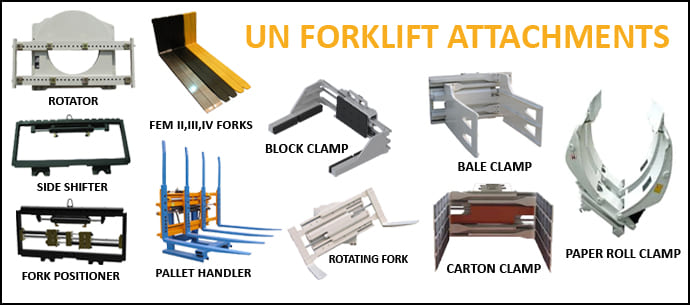 Jual Forklift Attachment UN - Carton Clamps
GENERAL SPECIFICATIONS




Product Name

Carton Clamps

Capacity

1ton - 2ton

Model

Class II,III

Quality

Exporting Standard

Packing size

1200x1200x1200

Service weight

600-1000kg
Detail
---
Capacity@ Load Center

Model

Opening Range

Class b

Arm Height

Arm Length

CGV

CGH

ET

Service Weight

E (mm)

A (mm)

B (mm)

(mm)

(mm)

(mm)

(kg)

1600@535

MCC-25M-A01

560-1930

2

1220

1070

326

420

132

640

1600@535

MCC-25M-A02

560-1930

2

1220

1170

326

428

132

640

1600@610

MCC-25M-A03

560-1930

2

1220

1220

326

448

132

696

1500@660

MCC-25M-A04

560-1930

2

1220

1320

326

475

132

750

1400@710

MCC-25M-A05

560-1930

2

1220

1420

326

485

132

762

1400@610

MCC-25M-A06

560-1930

2

1320

1220

348

455

132

728

1400@660

MCC-25M-A07

560-1930

2

1320

1320

348

475

132

785

2300@610

MCC-35M-B01

540-1850

3

1320

1220

420

465

152

795

2300@660

MCC-35M-B02

540-1850

3

1320

1320

420

475

152

850

2300@710

MCC-35M-B03

540-1850

3

1320

1420

420

485

152

898

2300@610

MCC-35M-B04

540-1850

3

1520

1220

430

475

152

852

2300@660

MCC-35M-B05

540-1850

3

1520

1320

430

485

152

908
Note: We are not obliged to inform you if there will be any specification change.
HATI-HATI BELI FORKLIFT JANGAN YANG ASAL MURAH
Carilah yang : Handal, Kuat, Hydarulic berkualitas tinggi, bergaransi lama, suku cadang terjamin, ada teknisinya.
Sebuah Forklift harus bisa dipakai terus menerus karena didukung oleh dealer yang bertanggung jawab.
UN FORKLIFT CLIENT IN INDONESIA