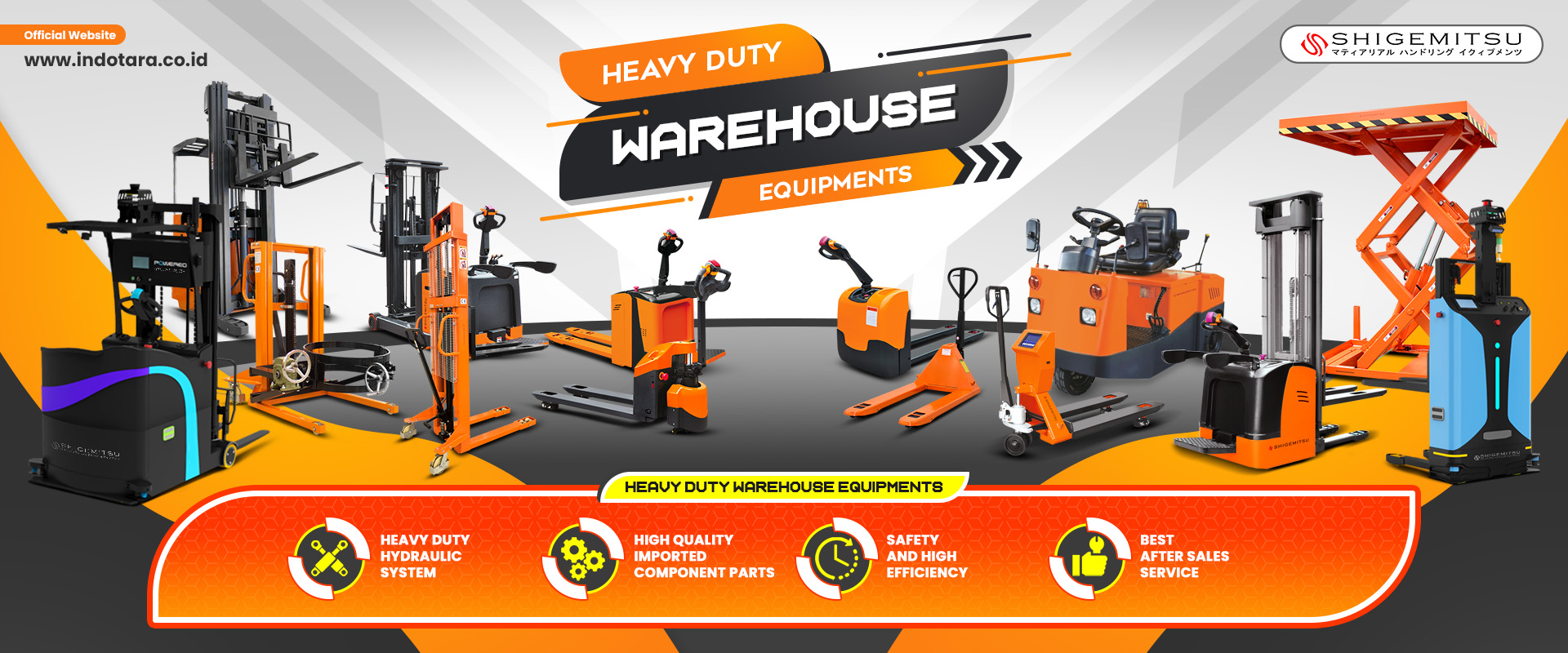 Jual Drum Lifter, Drum Lifter, dengan Harga Murah
Jual Drum Lifter - Shigemitsu is one of best company in material handling equipment especially hand pallet truck & manual stacker.

Since decades it's develop special technology on heavy duty product to fulfill customer's need on durable products. Shigemitsu is the name of premium line of Heavy Duty Hand Pallet & Manual Stacker with 3 Years Warranty & 60.000 cycles. Shigemitsu Special hydraulic pump will allow you to enjoy real "strong" performance.
Drum Loader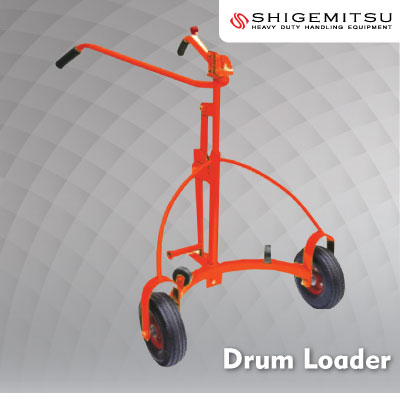 Best Price : Call Sales
| | | |
| --- | --- | --- |
| MODEL | | Drum Loader |
| Capacity | : | 300 Kg |
| Max Heigh of Drum | : | 957 mm |
| Min Heigh of Drum | : | 832 mm |
| Drum Φ | : | 580 mm |
AC power to platform
Pothole Guards
Overload sensor with alarm
*Price Include Tax
*Price Include Delivery Jabodetabek, Surabaya, Medan & Bandung
Dimension Drum Loader
---
DRUM LOADER FEATURES :
Memiliki Konstruksi baja yang kuat dan tahan terhadap kerja berat secara terus menerus.


Mudah dan cepat mengangkat drum tanpa koneksi hidrolik atau listrik sehingga sangat efisien.


Dengan menyelipkan ke garpu & meringankan sekrup tangan maka drum mudah terangkat.

Mengangkat, mengangkut, & menyimpan drum tanpa meninggalkan posisi mengemudi.
Tekanan kuat diterapkan secara otomatis drum pemuatan, membantu mencegah tergelincir.

Mempunyai pegangan kuat di posisi yang sama, kemudian dilepaskan secara otomatis.


Roda Yang digunakan terbuat dari bahan yang kuat, awet ,anti slip sehingga tahan lama.

Dilas dengat kuat dan rapih sehingga untuk pemakaian lebih awet dan bisa diandalkan.

HATI-HATI BELI HAND PALLET JANGAN YANG ASAL MURAH
Carilah yang : Tahan lama, Pelat tebal, Hydarulic berkualitas tinggi, Garansi lama, suku cadang terjamin, ada teknisinya. Sebuah Hand Pallet harus bisa dipakai terus menerus karena didukung oleh penjual yang bertanggung jawab.
SHIGEMITSU CLIENT IN INDONESIA