Standard headroom monorail design enables the hoist to operate directly under and parallel with the crane or runway beam. The hoist is suspended via drive trolley. Application in single girder cranes where space is not an issue. Standard hoist includes: el. equipment; two speeds of lifting and travelling; all motors with brakes; load limiter; end switches; galvanized rope; hook.

The main Podem crane kits features are reliability, safety and attractive cost effectiveness intended to crane manufacturers or crane service providers. Podemcrane is clearly the biggest hoist manufacturer in Central and Eastern Europe and has remained one of the most progressive companies in the industry. We are designing reliable products reflecting our customers individual needs. We have experienced engineers who make sure our production is efficient and well controlled. Product testing and quality control remain of great importance. Our production factory spreads on a territory of 30.000 sq.m.

All our products meet the European Union health and safety requirements in compliance with Machinery Directive 2006/42/E
JUAL NORMAL HEADROOM HOIST PODEM - M750 [2/1]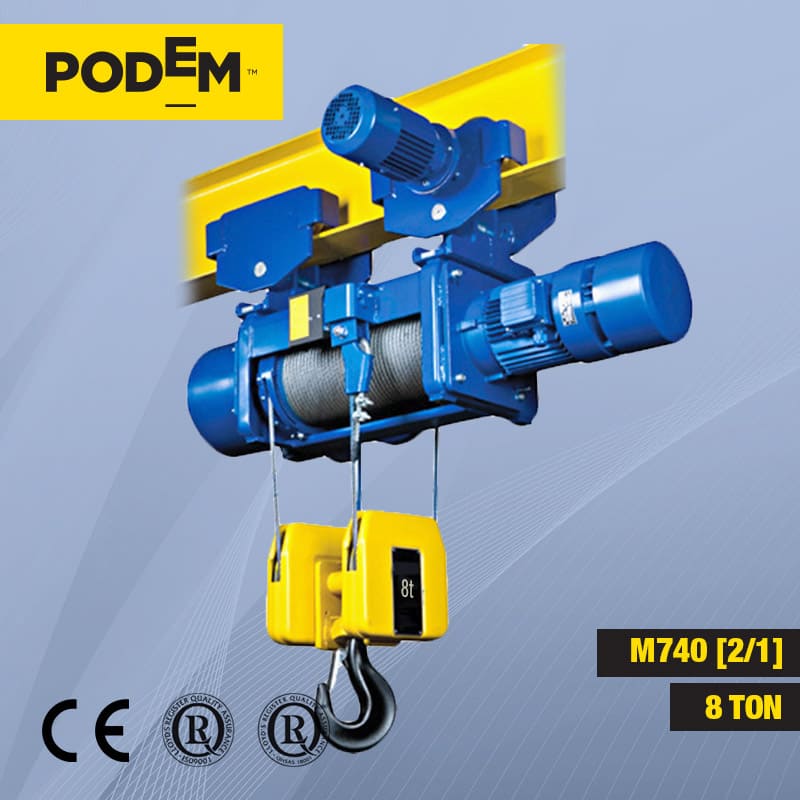 Specification
Model
M750
Rope Falls
2/1
Capacity (kg)
kg
10000
Groups
FEM
2 m
ISO
M5
Lifting Speed
m/min
V1
5,5/1,3
V2
8/1,5
Lifting Height

m
H0
13
H1
18
H2
25
H3
-
---
Description
Normal Headroom Hoist
M Series, 2 rope falls (reeving 2/1)

Hoist Type
Capacity (Ton)
Rope (mm)
Hook Travel (m)
Fixed Dimension (mm)
Variable Dimension (mm)
Weight (kg)
C
H
a
b
d
e
f1
f2
g
h
l
q
r
s
u (V1)
u (V2)
x
y
M740
8
ø 15
14
1566
716
308
410
365
120
210
230
33
140
553
148
78
299
674
512
22
45
975
8
ø 15
19
1566
716
308
410
365
120
210
230
33
140
713
148
128
299
674
512
22
45
1143
8
ø 15
26
1566
716
308
410
365
120
210
230
33
140
928
285
128
299
674
512
22
45
1193
M750
10
ø 15
14
1625
735
316
401
415
63
140
164
25
215
553
148
78
299
453
720
20
40
1050
10
ø 15
19
1625
735
316
401
415
63
140
164
25
215
713
148
128
299
453
720
20
40
1220
10
ø 15
26
1625
735
316
401
415
63
140
164
25
215
928
285
128
299
453
720
20
40
1300
Dimensions are for hoists with FEM 2m/ISO M5, for 3m/M6 see table MT2-3m.
All dimensions are referred to "Standard Products", for all other products please contact Podem for GA drawing.
---

Hoist Type

Capacity (t)

Hook Travel (m)
Hook Position
Reactions (kg)

R1
R2
M740
8
14
uep
1860
6140
8
14
dep
5128
2872
8
19
uep
2004
5996
8
19
dep
5436
2564
8
26
uep
1544
6456
8
26
dep
5102
2898
M750
10
14
uep
2325
7675
10
14
dep
6410
3590
10
19
uep
2505
7495
10
19
dep
6795
3205
10
26
uep
1930
8070
10
26
dep
6377
3623
uep – Upper end position of the hook.
dep – Down end position of the hook.
---
Electric Wire Rope Hoists
Features
Podem's wire rope hoist range provides solutions for cranes and replacement applications. There are two series M and MT from 0.8 to 50 t, covering the light, medium and heavy operation modes. A wide range of lifting speeds and lifting heights is available.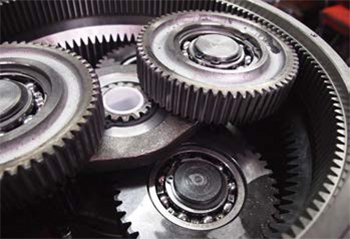 Lifting reducer
Planetary gearboxes (2 or 3 stages) developed specially for lifting mechanism offers high reliability and compact size, many options for lifting speeds and low noise level (79-82dB). Lubricated for life for minimum maintenance.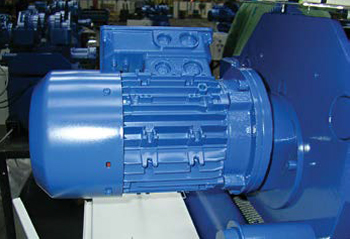 Self breaking lifting motor
3 phase asynchronous electric motors with cylindrical rotor and build-in DC disc brake are available for single or dual speed option. Single polarity motor allows inverter control for smooth acceleration and deceleration of lifting speed.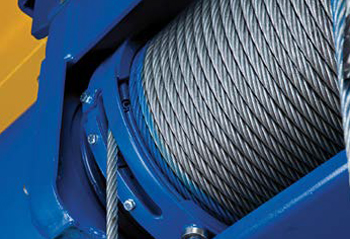 Wire rope guide
The rope guide consists of three parts: the guide ring, pressure spring and rollers. The pressure spring ensures that the rope sits correctly into the drum groove whilst the guide ring always maintains the rope in the correct position.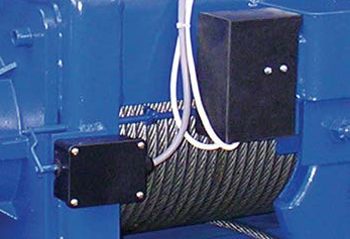 Over-load limiter
Dynamometric pin overload limiter. It is optional with many extra features: Load spectrum/ measuring device, lifting calculation etc. All hoists are endowed with overload limiter are with 2 reaction thresholds.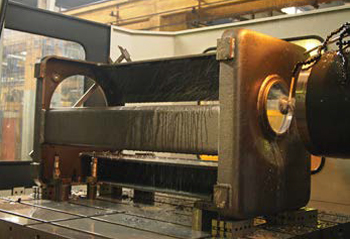 The Body
Stable construction provides reliable and precise operation of the whole mechanism. Precision body component assembling and high quality and controlled welding. Processing of the body on one place.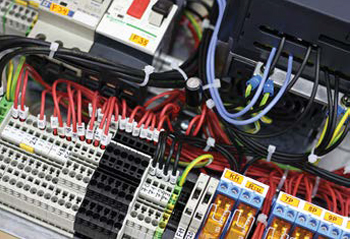 Control panel
Every hoist is equipped with high quality full-set control panel. Any special requirement (wireless push button, inverters) can be included under request.
INDOTARA HOIST CRANE CLIENT IN INDONESIA