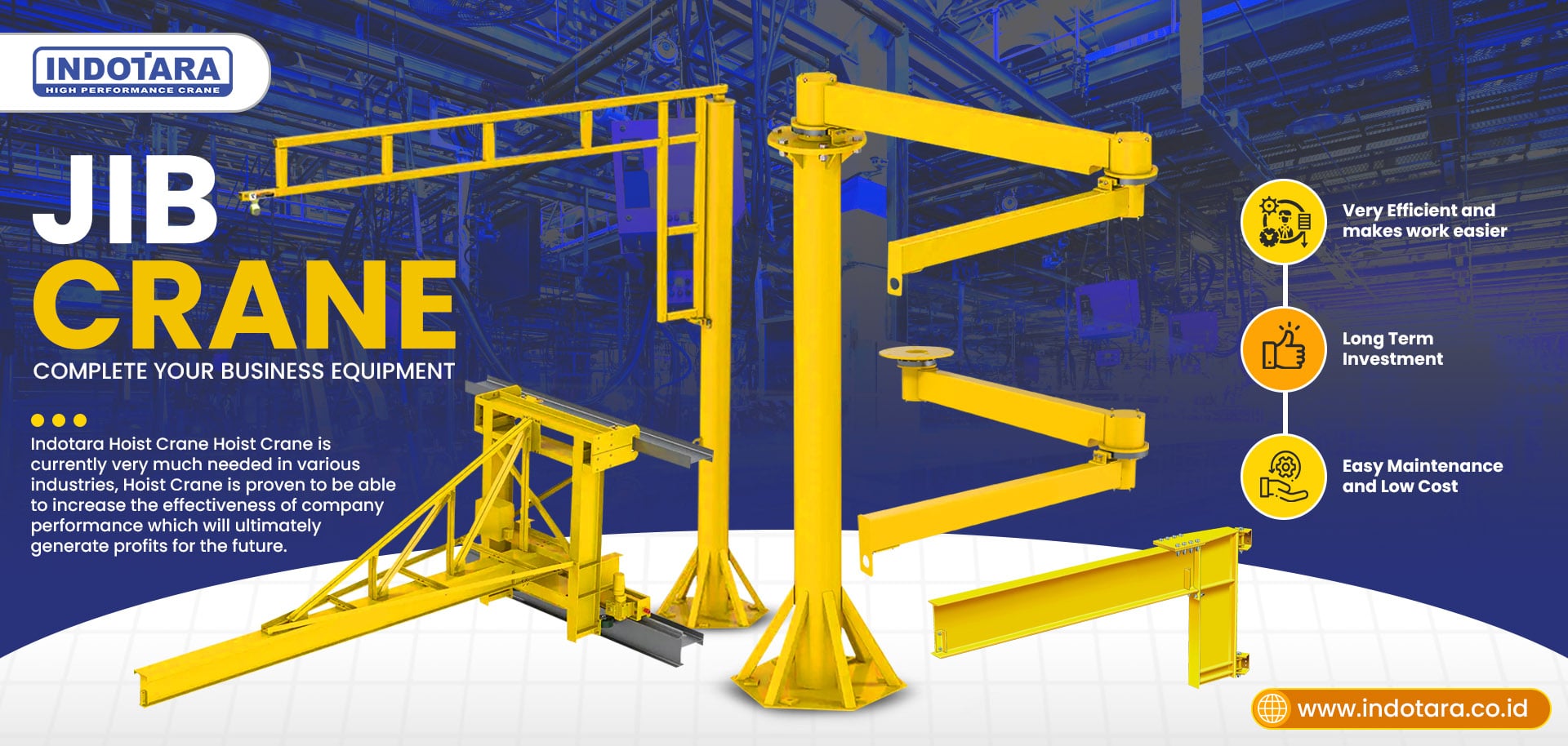 We Custome engineer our motorized jib Crane
pto assure a long service life for your specific application. Wallcantilever, wall-bracket, and mast-style jib cranes use the same basic drive as the freestanding model, guaranteeing high performance and reliability.

We use direct chain and sprocket drives for the accurate and easy positioning of loads. These drives deliver positive traction, eliminating slippage problems common to some tractor-type drives or drives that power roller assemblies. The direct chain and sprocket design is also better for roller durability since it is not directly driving the loadbearing roller assemblies. Our drives include a field-adjustable torque limiter for drive protection, as well as a worm gear reducer in an oil bath lubrication for long-lasting, reliable operation and low maintenance. TEFC 30-minute rated motors with thermal overload protection are standard. All drive parts are easily accessible for lubrication, adjustment, and maintenance.



Retrofit Drive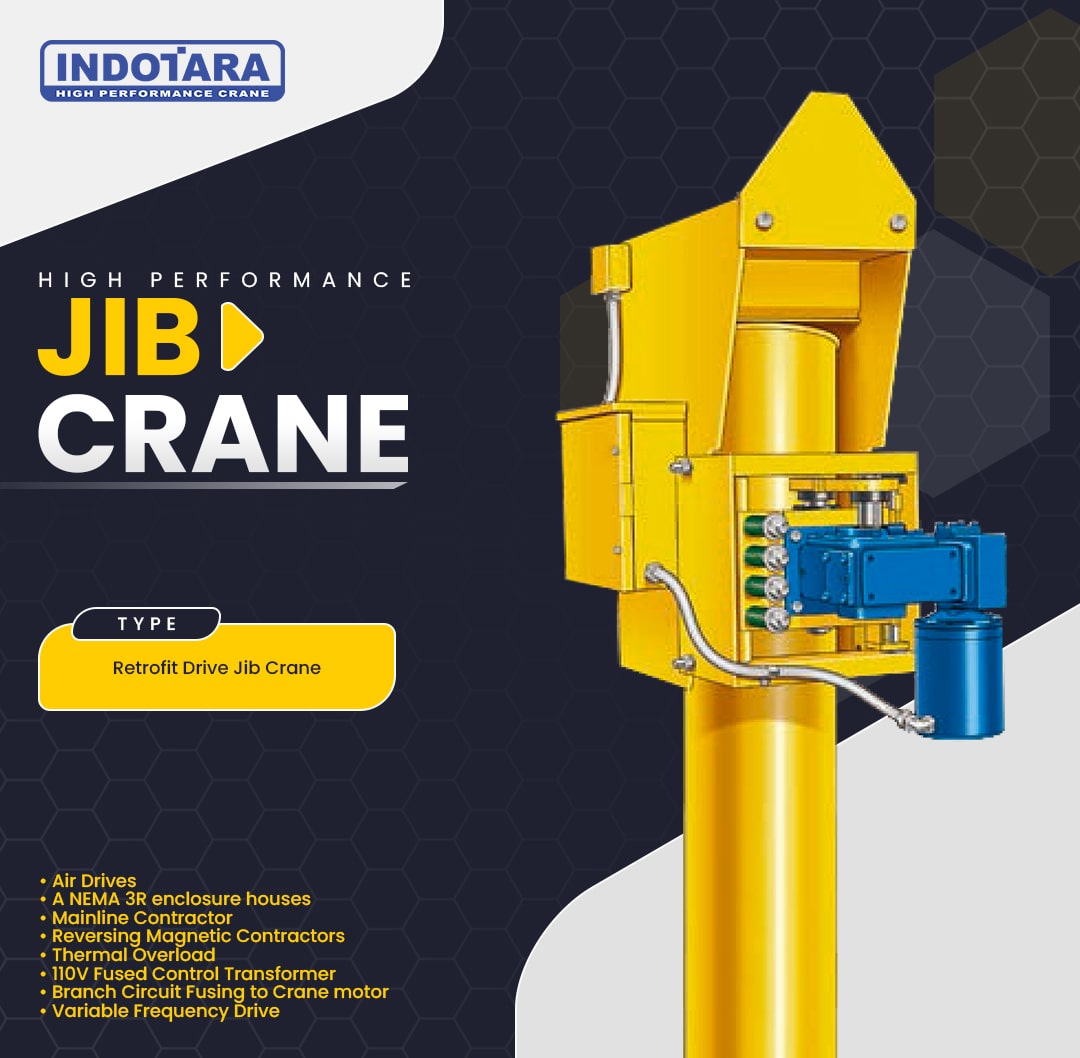 Air Drives




A NEMA 3R enclosure houses




Mainline Contractor

Reversing Magnetic Contractors

Thermal Overload


110V Fused Control Transformer

Branch Circuit Fusing to Crane motor

Variable Frequency Drive




NEMA 12 and 4 control enclosures for indoor use




Explosion proof enclosures and wiring




Controls can be set up for 208-230 volt or 460-480 volt, 3-phase, 60-cycle power supply; call Indotara regarding additional available voltages.



SPECIFICATION
| | | | | |
| --- | --- | --- | --- | --- |
| Model | | Retrofit Drive (RDU 2) | Retrofit Drive (RDU 3) | Retrofit Drive (RDU 4) |
| Capacity | | 2 Ton | 3 Ton | 5 Ton |
| Jib Spans | | 20 | 20 | 20 |
| Speed | | 1/2 RPM | 1/2 RPM | 1/2 RPM |
| Warranty | | 10 years construction | 10 years construction | 10 years construction |
| Price | | Call Sales | Call Sales | Call Sales |
• Retrofit Drive

Air Drives for spark-resistant applications

Special Control Enclosures and wiring for hazardous locations

Stainless SteelWear Rings for corrosive or spark-resistant application




Gear and Pinion Drive Components for accurate positioning or high-duty cycles




Multi-Speed Units for delicate handling situations



Protective Coatings: galvanizing, epoxy, and additional custom coatings as required by your application
environment
INDOTARA RETROFI DRIVE JIB CRANE :
HIGH QUALITY, HEAVY DUTY,UNSURPASSED PRECICION CRANE QUALITY, FULL-CANTILEVER DESIGN
PROVIDE THE BEST WARANTY IN THE INDUSTRY.
RETROFID DRIVE JIB CRANES INDOTARA
---

INDOTARA HOIST CRANE CLIENT IN INDONESIA