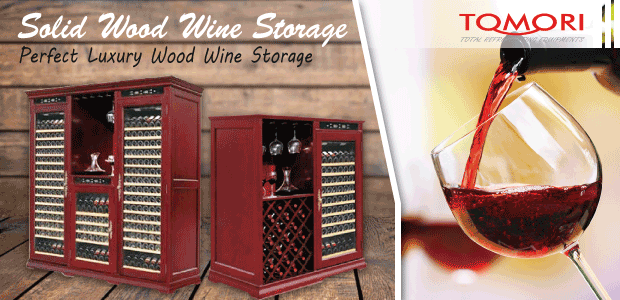 Jual Wine Storage | Wine Storage Tomori adalah Wine Storage murah dengan kualitas terbaik, percayakan bisnis anda dengan Wine Storage Tomori dari Indotara, kami menjual Wine Storage Murah dengan berbagai Tipe dan kapasitas.
WINE STORAGE WX-450SW - 223 BOTTLE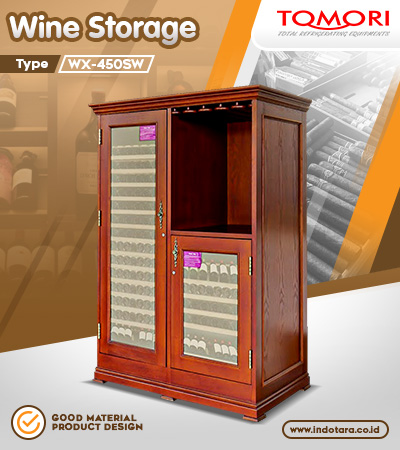 : 5°C - 22°C (Adjustable)
: Activated Carbon Filter
: Anti-Vibration Absorber
: ZANUSSI (Italy - R134A)
: 185/230 Kg (Wooden Case)
* Price Exclude PPn 11%
TOMORI WINE STORAGE SPECIAL FEATURES :
ANTI-UV GLASS DOOR, LED LIGHTING, DIGITAL CONTROLLER, ADJUSTABLE TEMPERATURE, PRECISE TEMPERATURE, LOW WATTAGE, LUXURY FINE-WOOD SHELF, WARRANTY 1 YEARS COMPRESSOR & 3 YEARS PCB CONTROL, SECURITY KEYLOCK, CELCIUS-FARHENHEIT SELECTOR.
Tomori wine cooler or so-called wine storage cabinet or a wine cellar is specifically designed to store wine in the short term, medium and long term. Wine require special treatment if it is to be stored. So that wine has always maintained the quality and aroma should be stored in a Tomori wine cooler cabinet who are already conditioned to the most ideal wine storage.

Wine is sensitive to UV rays either from the sun or from other light sources. Besides wine storage should also not be scented sting, and there should be no vibration or oscillation. Besides the stability of temperature and humidity is also very influential.

Tomori Wine storage are equipped by glass double anti-UV glass, with anti-odoractivated carbon filter, anti-vibration compressor, vibration absorber, temperature controller for precise and reliable and ideal humidity. Tomori wine storage 1 year warranty is available at our sales offices in Jakarta, Surabaya, Medan and Bandung. Can be sent to the rest of Indonesia.
TOMORI WINE STORAGE SPECIAL FEATURES :
Tomori Wine Cooler apply LED light to reduce the effect of lamp heat, and increase the light intensity.

Tomori develop special durable movabable shelves to make easier the storage. It's apply Beech Wood.

Tomori Wine Storage are equipped with security lock & key that will protect the your precious wines.

Tomori Wine Storage glass door frame are supported by extra strong hinge and also with luxury design.

Tomori Wine storage apply an exclusive digitalized control panel that very easy to use by everyone.

Tomori Wine Storage are equipped with carbon-activated filter to reduce odour and keep it fresh.

Tomori Wine Storage apply an special tawny anti-UV glass door to protect wine from ultraviolet rays.

Tomori Wine Storage apply Zanussi compressor from Italy. Low Vibration & strong with 1 years warranty.

Tomori Wine Cooler use stainless steel handle bar for luxury and durability. It's also strong & rustproof.

Tomori Wine Cellar apply 50mm cyclopentane foam insulator to get a very good temperature control.

Tomori Wine Cellar have two options : Display and Storage shelves. It can be customized as demands.

Tomori Wine Cellar apply smart electronic controller by latest technology to achieve precise control.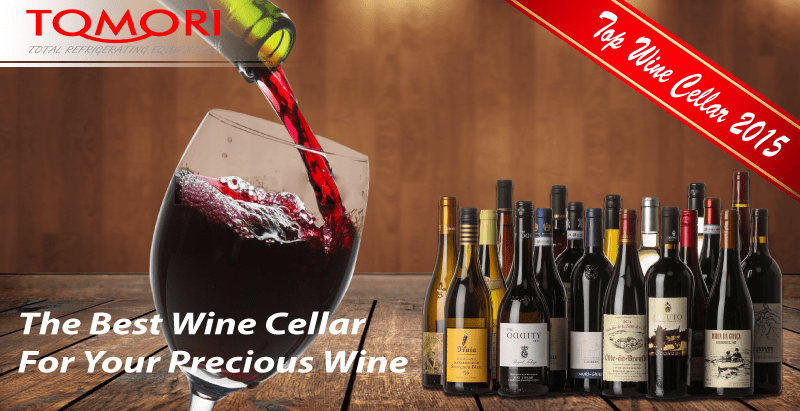 WINE KNOWLEDGE