Taiwan Winch Industrial Co, Ltd adalah produsen yang sangat terkenal dari berbagai heavy duty electric winchs. Berdasarkan kemampuan R&D dan pengalaman luas, kami telah merancang dan memproduksi electric winchs yang paling komprehensif untuk aplikasi di bidang kontruksi, toko peralatan rumah tangga, pabrik, dan lain sebagainya.
HEAVY DUTY ELECTRIC WINCH - MR Series (85-300 Kgs)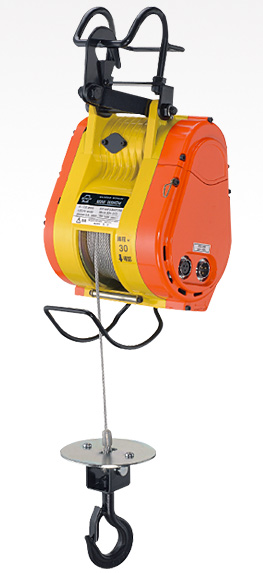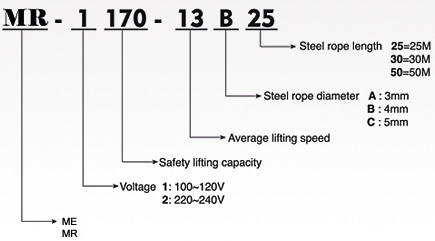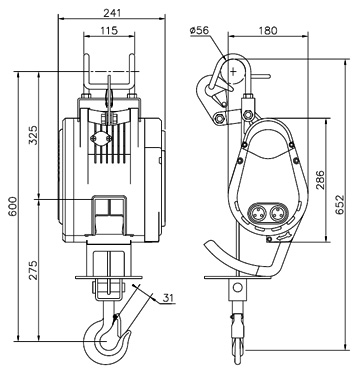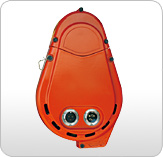 MR Type Receptacle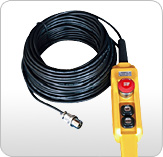 Hoist Water Proof Push Button Pendant. Switch with Emergency Stop
Features
Compact and lightweight for easy handing. Low noise level
Equipped with magnetic contactor to avoid voltage drop, while ensuring powerful lifting.
Limit switches device can prevent steel rope reverse roll or over roll.
The motor has specially designed with high starting torque.
10 meters control wire and three point button with Emergency stop switch.
Upon request, increase control wire length or to install the remote control is available.
Model
MR-2085-28A50
MR-2170-21B30
MR-2200-15C30
MR-2260-15C30
MR-2300-13C30
Rated Lifting capacity
85kg
170kg
200kg
260kg
300kg
Speed
28M/min
21M/min
15M/min
15M/min
13M/min
Power consumption
1000W
1200W
1200W
1300W
1300W
Power source(Single phase)
1PH 220V, 50/60Hz
Rated power source
5A
6A
6A
6.5A
6.5A
Rated reciprocation
25% ED, 150 time/hour
Packing(LxWxH)
448X245X325mm
N.W. (kg)
19.8
G.W. (kg)
22.0
Accessories
Steel rope
Ø3mmx50M
Ø4mmx30M
Ø5mmx30M
Ø5mmx30M
Ø5mmx30M
Weight hook
MH-100
Power Wire
5M
Operational cable
10M
Control switch
2-buttom switch with Emergency Stop
Product specifications and features are subject to change as a result of technological progress without prior notice. Voltage: 1PH 110V available.

---
INDOTARA HOIST CRANE CLIENT IN INDONESIA