POWERFLUX safety power rails are available or a current load from 50A up to 150A mobile electrification technology for moving transportation vehicles and equipment. Common application include : manufacturing robots, material handling systems, hoist and cranes, automated storage facilities and retrieval systems.
It's describe to you how to install Powerflux. Also safety way to install with properly installation position. Read this instruction before install Powerflux to get the most of it.
---
Supports Design
End Tension must be installed 5mm higher than hanger clamp to avoid water flowing to power in and cause circuit short. Side installation is necesary if the system installed with curve radius. Hanger clamp must be installed 0.5m at curve radius area. Additional protection needed for outdoor application.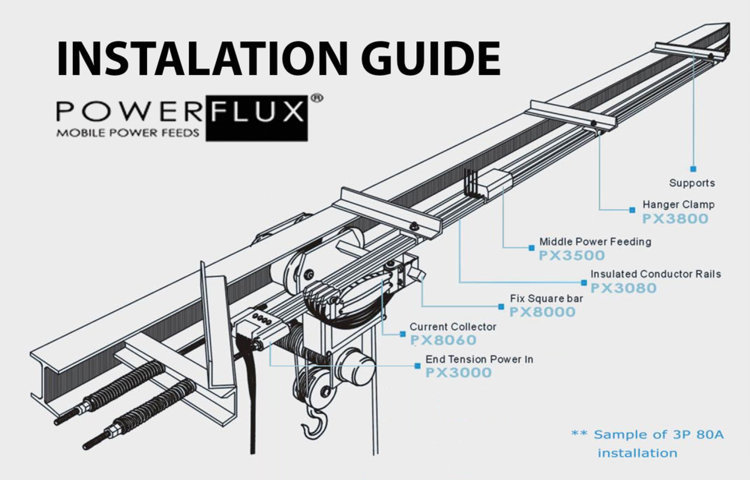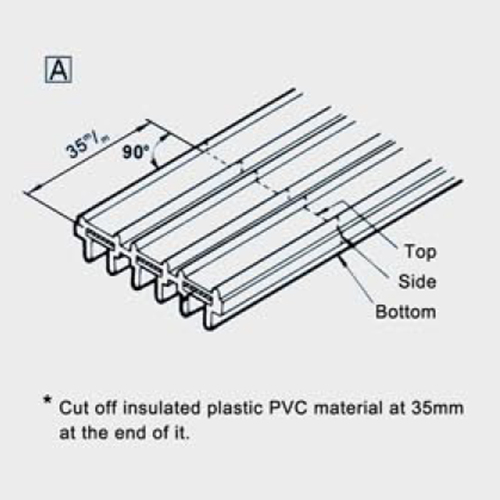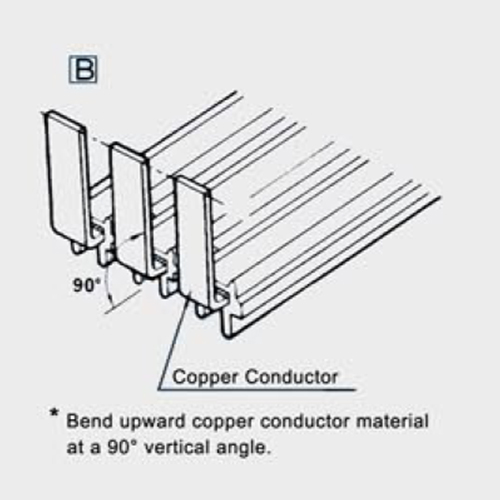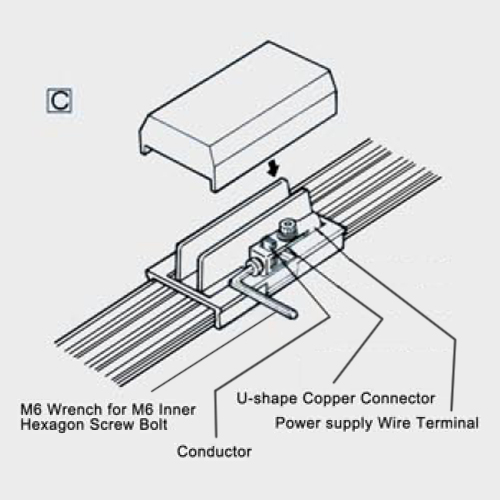 * Insert both sides of 90° vertical angle Copper Conductor into Middle Power Feed and connect both sides of 90° vertical angle copper conductor by screwing up M6 Inner Hexagon screw bolt on U-shape Copper Connector.
---
Slide Installation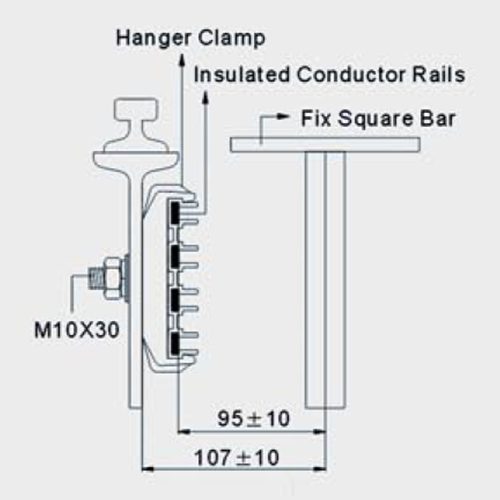 Vertical Installation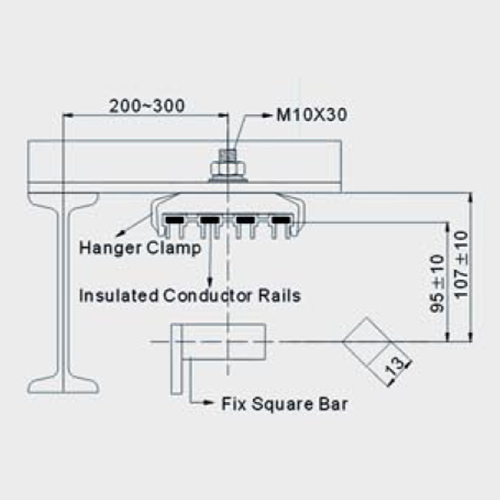 ---
End Tension Installation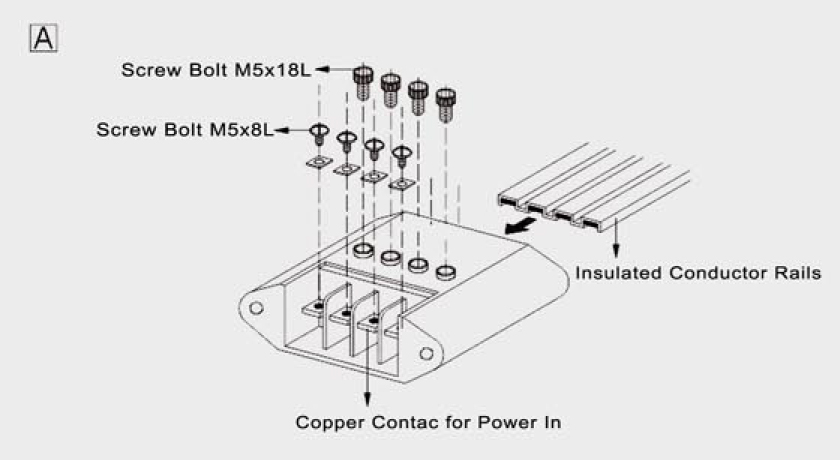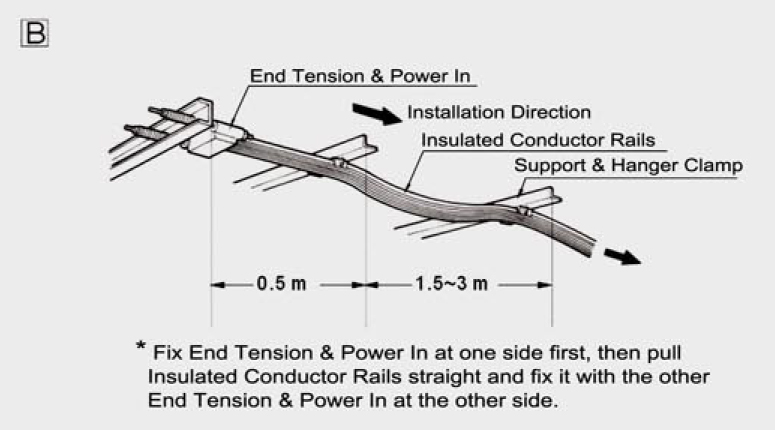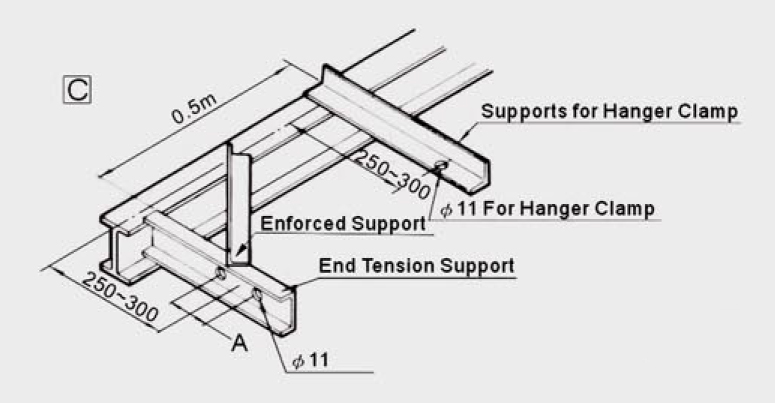 | | |
| --- | --- |
| C | (A) |
| 3P | 90 |
| 4P | 110 |
| 6P | 150 |
INSTALLATION PROCEDURES
Insert Insulated Conductor Rails to the bottom of End Tension & Power In.
Use Screw Bolt M5x18L provided to fix insulated conductor rails.
Connect power supply wire terminal with Copper Contact by Screw Bolt M6x8L Then place the cover to complete the installation procedures.
---
Current Collector Installation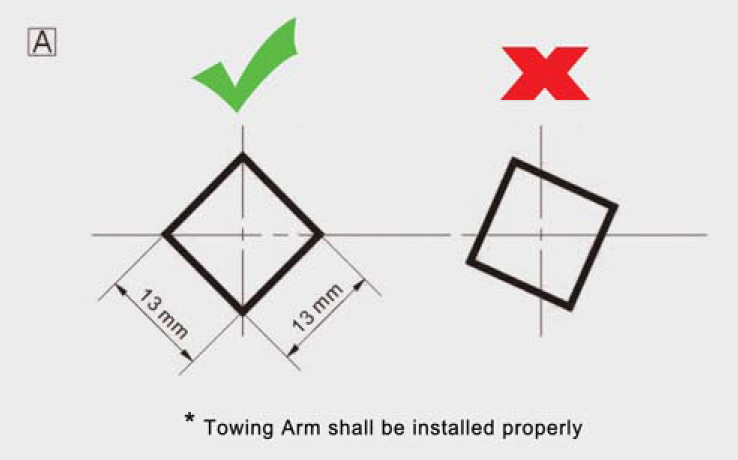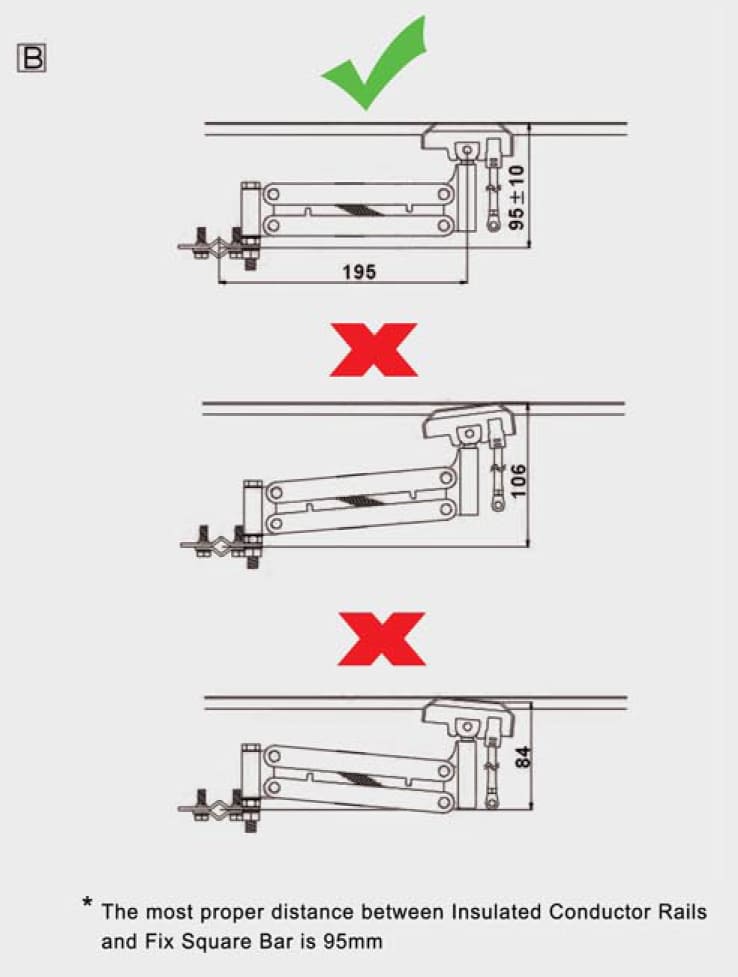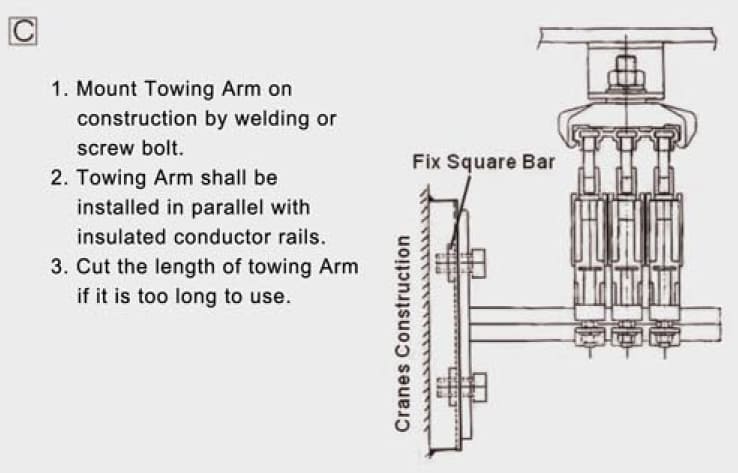 ---
INDOTARA HOIST CRANE CLIENT IN INDONESIA