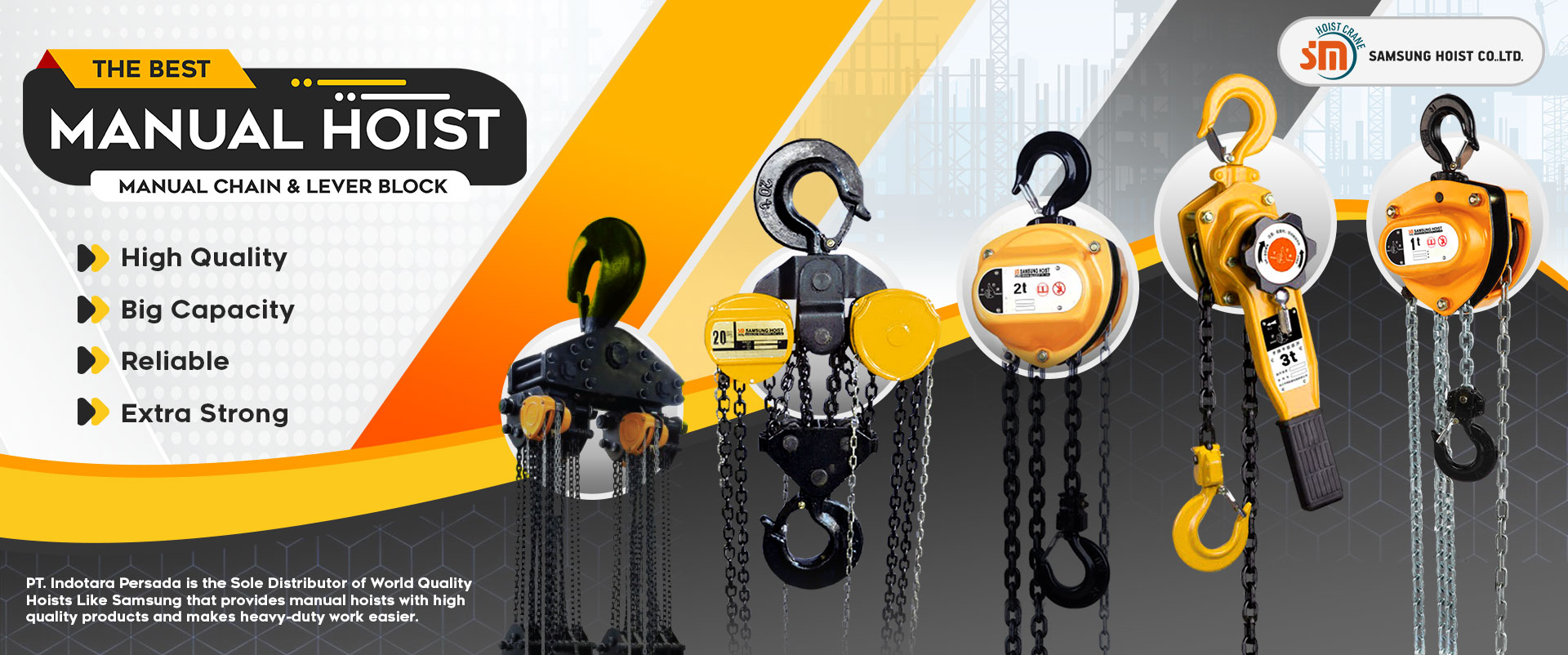 SAMSUNG Hoist (Gyeounggi-Do, Korea) is leading company in hoisting and material handling technology in the world. Advanced technology based on emphasizing and continuous Research & Development. At the result Low maintenance, Heavy Duty, Easy operation, Smooth & Silent running, Simple & Compact design, Long working life, Low weight.
Our new series SMO had developed for more efficient, strong & easy to maintenance. SMO series designed to help you to maintain your heavy duty applications of material handling. SMO series had integrated parts which allow you to maintain many hoist unit with less spareparts stocks. SAMSUNG hoist is the first choice for safety hoist, Durability & Performance.



Applications on Industries & Commercials
Samsung Hoist widely used in various types of industrial, commercial, military, commercial etc. With a population base large customers in various fields of Samsung hoist is the first choice of users who understand hoist best quality and long-term thinking. Samsung Hoist commonly used in industry for example, factories, workshops, warehouses, etc. Samsung hoist normally used to support the construction of the monorail, overhead cranes, semi-gantry cranes, gantry cranes and jib / crane pillar.
Industrial

Warehouses/Logistics

Civil Works

Military & Defense

Mining

Public Services

Powerplant

Petrochemical

Trash Control

Agriculture

Oil & Gas

Workshop
INDOTARA HOIST CRANE CLIENT IN INDONESIA